If you click a link with an * to go through to a provider, we may get paid. This usually only happens if you get a product from it. This is what funds our team of journalists, and keeps us free to use. Yet there are two crucial things you need to know about this.
This never impacts our editorial recommendations – if it's in, it's in there because we independently rate it best.
You'll always get as good a deal (or better) than if you went direct.
For a more detailed explanation see How MSE is financed.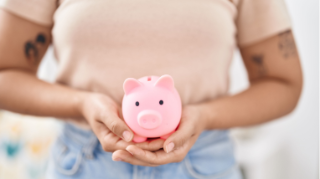 Credit builder cards
Build your credit history
Accessing credit can be tricky for those with limited credit history. If you're saving for a house deposit or considering a large purchase, using a credit builder card can make your mortgage or loan application look more appealing to lenders. This guide runs through who's eligible for a credit builder card, and how you can use them to boost your credit score.

What are credit builder cards?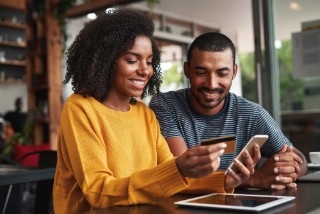 Credit builder cards are a type of credit card that can be used to improve your credit score. When you use a credit builder card you'll do exactly that: build (or rebuild) your reputation with lenders and credit reference agencies – increasing your chances of successfully applying for loans, better credit cards (and eventually, large credit products like mortgages).

If used properly, a credit builder credit card will improve your credit score within four to six months.
How do credit builder cards work?
When you use a credit builder card, you'll be showing your card provider and credit reference agencies how well you handle credit. Used correctly, these cards can improve your credit score by demonstrating how reliable you are.
When you use a credit builder card, it'll feel just the same as using any other credit card:
Each time you spend on your card, you borrow money from your credit provider, which you then have to pay back each month.
You have a credit limit which is the maximum you can borrow.
Anything you don't pay back within a month you'll be charged interest on.
However, there are some key differences. Credit builder cards usually have a much lower credit limit (meaning you can spend less on them) than standard credit cards, and you'll have to pay much higher interest rates if you don't repay on time.
To make sure you're getting the most out of your credit builder card, follow our golden rules.
Who are credit builder cards for?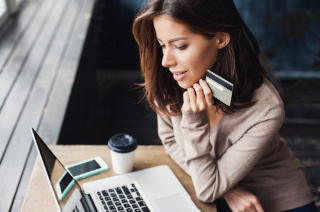 Credit builder cards are a great option for those starting from scratch with their credit score. If you're thinking about getting a mortgage or taking out a loan in the not-too-distant future using a credit builder card first can make your life much easier.

Credit builder credit cards can also be useful for people who've made mistakes with credit in the past and are looking for a way to get back on track. See also credit cards for bad credit.
Lenders use your credit history to determine whether they think you're a reliable person to lend to or not. If you don't have a credit history (or it's very limited) credit providers have no idea what kind of customer you might be, so they'll be more hesitant to lend to you.
This is why credit builder cards can be a good option for first time borrowers. Using the card properly can demonstrate your reliability to lenders improving your chances of being successful in application to other types of credit cards, personal loans or mortgages.
See our other tips on how to build a strong credit history from scratch.
Equifax, Experian and TransUnion hold credit reports on everyone in the U.K.. This information is available to you and any potential lender you might apply to. Luckily, you can check what info they hold for free, and we'd recommend checking with all three once a year to make sure your credit report is in good shape.

You can also see your chances of being accepted for a credit card with our free credit card eligibility calculator.
Am I eligible for a credit builder card?
Unfortunately, there's no guarantee you'll be accepted for a credit builder card: you'll still have to go through an application process and credit check.

Lenders have varied and often secret ways of choosing which customers they want to lend to, though you're likely to be eligible if you...
have a decent income and are in full-time employment.
pay for other financial products such as a phone bill or rent.
are over 18.
You'll also need some form of ID, a bank account and bank statement, plus proof of income. We go into more detail about how to apply, below.
Check whether you'll be eligible BEFORE you apply...

Using our eligibility calculator tool before you apply will show you which cards you have the best chance of getting. It only does a 'soft search', so it won't impact your credit report.
Once you know which cards you might be eligible for, you can also apply through the tool. Simply, choose the card which gives you the highest chance of acceptance, hit apply and it will take you to the provider's site.
What if I already have a credit card?
If you already have a credit card, the best thing you can do for your credit score is to use it. If you use the card well and pay it off in full every month, then it will boost your credit score as effectively as a credit builder card.
Lenders aren't always completely transparent on how and why they make decisions, but they tend to base acceptance on the type of customers they're hoping to attract (and those they would prefer to avoid).

When you apply for credit, the lender will go through information in your application, plus any past dealings you've had with the bank and come up with a credit report. This will often come down to their predictions on how you as a borrower might behave and how profitable you might be to them as a customer.
How to apply for a credit builder card
First things first, you should use our eligibility checker to check which cards you have a chance of being accepted for.
Once you find a card that you have a decent chance of being accepted for, just click apply and you'll be taken to an online form on the provider's website.
The credit card provider will ask for some personal information, and you may have to provide some documents such as proof of address, bank statements, proof of salary and personal ID.
They will then use this information to perform a credit check, which they will then use to determine whether to lend to you or not. For full info, see our guide to
getting your first credit card
.
Only apply for ONE card at a time
When you apply for a credit card the provider will do a credit check as part of the application process. This is recorded on your credit report as a 'hard search', which means other providers will be able to see it.
Applying for lots of cards at the same time can give the impression that you're desperate for credit and make it more likely that you'll be rejected, so it's important to apply for just one product at a time.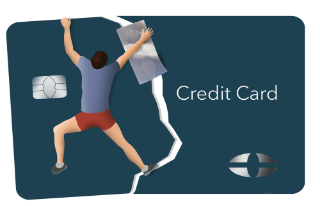 Been rejected? Don't panic... and DON'T apply again
Rejection can be disheartening, particularly when you're making your first credit applications. However, what you do now is just as important for you credit score as securing your first credit builder card.
Important. If you've been declined for a card, don't keep on applying for more.
You might think that applying for as many credit cards as possible would boost your chances of being accepted, but if you're rejected more than once in a short space of time, you can do real damage your credit score.
So, if you've been rejected recently, you've now got two options:
Wait, then try again. After you've checked an eligibility calculator and seen an improvement in your credit score you should be safe to apply for a new card.
Try the 'credit builder' product below. This option is fee-free if you open a free account at the end (if not, it's £30), plus it gets you into the habit of making 'repayments' each month, so could be worth a try.



Increase your savings and improve your credit history – if you're able to save £20-£200/mth for one year.

Cost: Free or £30

1. Choose a fixed amount to save every month for a year between £20 and £200. This is then charged each month to your debit card.

2. You then get a 0% loan from Loqbox for the yearly total (£240-£2,400), which you cannot access. There's no credit check, though this will appear on your credit report as a loan.

3. The fixed amount you've chosen to 'save' each month is then used to 'repay' the Loqbox loan over the course of the year. These payments will be reported to all three credit reference agencies.

4. By the year's end, you'll then have a fully repaid loan to show on your credit report, which should help increase your score. It won't cost you a thing, as you pay the same amount Loqbox loans you. Only catch is that to transfer the money into your existing bank account, it'll be £30. Though it's free if you open an account with a Loqbox partner bank such as TSB and NatWest. Loqbox claims most won't require a hard credit search, but be careful of choosing one that does.


Important: Never miss a monthly payment, or pay late. You can cancel your agreement with Loqbox within around five working days, so if you can't afford to keep saving – tell them. Failing to repay would leave you worse off than you started.
The golden rules of building credit
There are pros and cons to credit cards, but follow these golden rules and you should see a big improvement to your credit record. You can track your progress with these free online tools, but remember it can take several months to see a positive change.
Our eligibility calculator tool will show you which cards you are most likely to be accepted for BEFORE you apply to them. This way you can take a more targeted approach to your applications, and avoid unnecessary rejections.

This tool does a 'soft search' on your credit history, meaning it won't appear on your credit report. If you fill out the form, it will show you your percentage chances of being accepted for top credit cards.

Instead of using cash or a debit card for your normal everyday spending, start using the credit card. As a general rule try not to spend more than 30% of your limit (for example, if you're allowed to spend up to £100, try to only spend £30). This demonstrates to the credit card provider that you can use the credit responsibly – but you're not reliant on it.

While this may mean it looks like you have more money in your current account, remember you'll need this to pay your credit card bill at the end of the month. It can be helpful to move the amount to an easy access savings account (so you don't accidentally spend it) and then transfer it back before your credit card bill is due.

Don't be tempted to withdraw cash from an ATM with your credit card. It's not only expensive (often a fee for each withdrawal plus expensive ongoing interest) but repeated cash withdrawals are a red flag to lenders – they can make you look desperate for credit – so can harm your creditworthiness.

Most cards don't charge interest on spending (though cash withdrawals, usually attract interest from day one) if you pay the money back in full and on time, so this is the absolute best way to use your credit builder card.


Otherwise you'll be charged interest on your full balance (look out for the APR displayed for each card – the higher the number, the more expensive it will be).

However, there's a catch to watch out for. Some card firms could give you a higher interest rate than the one it uses to advertise the card, as only 51% of people accepted need to get this advertised APR.


So just because a card says it has a 34.9% representative APR, it doesn't mean that's the interest rate you'll get.

If you can't repay in full, you'll need to pay at least your 'minimum repayment'. This is the lowest amount you're allowed to pay each month to avoid a 'missed payment' mark being added to your credit report (and a late payment fee).

It's vital you make this minimum payment EVERY month. A missed payment mark will undo all the positive impact of your credit building efforts and make it more difficult to access financial products in the future.


We'd recommend setting up a monthly direct debit to automatically pay off the minimum amount (or a higher/the full amount if you can). If you know you won't be able to pay, contact your provider BEFORE the payment is due. It'll work with you to agree a different repayment plan.

It's important to keep your personal information up-to-date, including things like your address. This makes it easier for credit card companies to do their credit checks, and is an easy way to boost your credit score.
Top credit builder cards for new cardholders
If you've never had a credit card before, it can be tricky to decide which one to go for. The best credit builder card for you will depend on your personal circumstances but, as a general rule, you should be looking for something with a low interest rate and reasonable credit limit.
Our eligibility calculator will show you your acceptance chances for many cards, including most of our top picks below. We've ordered these by perks, then by representative APR. Some of these cards also have a 0% spending period, but unless you NEED to borrow (and if so, make sure you use the cards the right way – full details are in 0% spending), it's best to use these cards to spend a small amount and pay your card off in full each month to help build a good credit history.
Top credit builder card tips
We've a whole host of credit card top tips and tricks to make the most of your cards. Below is a quick round-up of where we'd suggest you head to next.
Suggestions for you
For all the latest deals, guides and loopholes simply sign up today – it's spam-free!
Have your say in our forum!