FREE outdoor gyms
Could you save £100s a year on gym membership?
Going to the gym to get fitter, healthier and in shape is great, but it comes at a price (and we don't just mean giving up doughnuts). Before locking yourself into a costly gym membership – typically £120-£720 a year – or if you can't afford it, consider giving free outdoor gyms a try.
There are hundreds of local council-funded outdoor gyms that are free-to-use all year round as councils hope it will encourage a healthier community.
The gyms are mostly found in open recreation areas and parks, often near children's playgrounds, so you can easily combine a workout in the fresh air with a walk or run in the park, or while your kids are playing.
How can I find my nearest?
With over 1,000 outdoor gyms across the UK, you should hopefully be able to find at least one near you:

The Great Outdoor Gym Company – provides the equipment to over 1,000 outdoor gyms. Go via its website to find your nearest. When you select a gym on the map you'll be able to see what equipment it has. You can also use its free TGO Activate app to find a gym.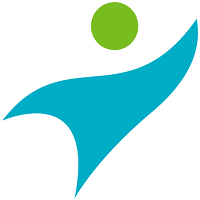 Fresh Air Fitness – provides equipment to over 1,800 outdoor gyms, though not all are open to the public. Enter your postcode on its website to find your nearest gym. You'll be able to see what equipment it has, and if anyone can use it (some are installed at schools or businesses and aren't open to the public).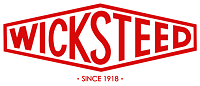 Wicksteed – provides the equipment to over 300 outdoor gyms. Take a look at this map from its website to see if there's one near you.
What equipment do they have?
The amount of equipment varies by gym but on average you'll find between 10-20 exercise stations. If you've been to an indoor gym, much of the outdoor equipment will be familiar – cross trainers, seated rowers, chest and leg press, pull ups etc – though you may not find all of these at your local outdoor gym.
The main difference (apart from being weatherproof) is it's mostly resistance-based, so there are usually no adjustable weights on the machines. You can get a low-impact mix of cardiovascular, toning and strength training.
In a few areas, you'll find 'green energy gyms' where the energy you generate from using certain equipment can charge devices such as a smartphone or iPad – we really like this as a MoneySaving way to charge your gadgets and get fit at the same time.
Who are these gyms for?

As they're free and easily accessible, these gyms are open to anyone and the equipment is designed to cater for all fitness levels – some gyms are suitable for all ages, but others are recommended for ages 14 and over, so you'll need to check signs at your local gym.
Instructions on how to safely use the equipment and which part of your body it'll train should be clearly shown, but if you're unsure, seek advice before using it.
If you're used to working out like an Olympic weightlifter, you likely won't find outdoor gyms satisfying enough to give up your gym membership, as the level of resistance you can achieve is more limited – you can often adjust the equipment or your body to make the exercise more difficult, though there are no heavy weights involved.
If you're paying for a gym you rarely use, or want to give exercising a go without having to pay a big price for it, then a workout in the great outdoors is a decent alternative and well-worth a go.