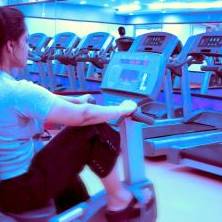 Over a million gym-goers will find it easier to cancel their contracts, following an investigation by the Office of Fair Trading (OFT).
Three of the biggest firms in the business have agreed to give consumers better cancellation rights and make their contract terms more transparent. (See our Cheap Gyms guide for tips on cutting costs.)
LA Fitness and Dave Whelan Sports, which together have nearly half a million members, and gym management company Harlands Group, which deals with over 900,000 customers, say they will:
Extend your rights to cancel a contract early if your circumstances change so attending the becomes gym difficult or unaffordable – for example, if you lose your job or suffer an injury.
Commit to not describing membership as applying for a fixed period of time, if the contract automatically continues on a rolling basis after the initial membership period has expired.
Provide greater transparency about key membership features, including initial membership periods and cancellation rights, and provide these upfront when selling gym contracts.
Both the OFT and Trading Standards will monitor the firms to make sure they stick to the agreement.
The regulator is also advising 20 other health and fitness operators to review their contact terms and conditions.
Gym contracts investigation
The OFT launched its investigation following a High Court order which stopped a gym management company from recommending, using or relying on certain unfair contract terms (see the Tens of thousands can cancel gym contracts MSE News story).
Earlier this year Bannatyne Fitness, David Lloyd Leisure and Fitness First also agreed to make their terms more transparent and give members better cancellation rights if they get injured or lose their job, following the OFT's action (see the Gym giants to give users better cancellation rights MSE News story).
OFT executive director Cavendish Elithorn says: "As a result of our investigation, millions of gym members now have better contract terms, including improved cancellation rights that prevent them being unfairly locked in if their circumstances change.
"This should be a warning to the rest of the industry that we will not hesitate to take action where we find evidence of consumers being treated unfairly."
Joining a gym? What to watch out for
Elithorn says anyone considering joining a gym or health club should carefully consider the contract terms before signing up. Alarm bells should ring if gyms are not being clear and upfront about their terms and conditions, including the length of the contract and cancellation rights.
If you are told something that isn't in the terms and conditions, ask for written confirmation.
Also make sure you compare gyms to get the best deal for you. See our Cheap Gyms guide for tips on cutting costs, as well as help on how to complain if your gym's breaching your contract or it contains unfair terms.