Types of damage cover included in your home insurance
Home insurance is there to protect you when the worst happens – from storm damage and burst pipes, to fire damage and vandalism. But what's included as standard in most home insurance policies, and what's an added extra, can vary between policies. This guide looks at different types of damage cover in detail.
How does home insurance cover work?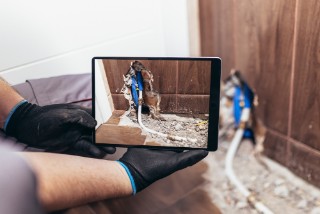 There are two types of home insurance: buildings and contents insurance. You can usually buy these separately, or as a combined policy from the same provider.
'Buildings' insurance covers the structure of your house (such as the walls and roof), and 'contents' insurance covers the things you keep inside it (such as your furniture). In the event the worst happens, you'll be able to get help with the cost of repairs and replacements from your insurer – you'll just pay an 'excess' (an agreed amount towards the cost of making a claim).
However, there are limitations. Home insurance is designed to protect you from big, unexpected and emergency events, such as a fire or a burglary – not just general wear and tear.
On top of this, your insurer will likely have their own conditions which limit how much they will pay out (though in many cases you can add additional cover to your policy for a fee).

We have plenty of tips on finding cheap home insurance in our full guide, but if you want to know more about the types of damage covered by home insurance, read on.
What types of damage are covered by home insurance?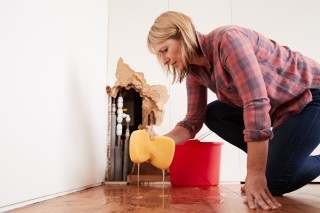 Each provider will provide slightly different cover, but you should generally expect the following forms of damage to be covered as part of your home insurance policy (you can see more detail on each below):
Burst pipes

–

cover for damage caused when water leaks out of a burst pipe. This is a common problem in winter when freezing temperatures cause water to freeze and expand, putting pressure on your plumbing.

Most policies will cover you for 'escape of water' (the damage the leak causes), but only some will also cover the cost of replacing or repairing the burst pipe itself. Items, such as furniture, that have been damaged by the leak may be covered by 'accidental damage', but this isn't always included in home insurance policies as standard.


Fire damage – this can be extensive, and not just from the initial flames. Smoke, heat, and even the substances used to put out the fire can cause damage to your home and belongings. For example, water used by the fire service to put out flames can soak into walls and floorboards.

Fire damage is almost always included in home insurance policies, as long as the fire was accidental. You'll be able to claim for the cost of repairs to the structure of your property, and replacing items lost in the fire, as well as accommodation costs if you can't stay in the property.

Your insurer will also have calculated the 'rebuild cost' of your home when you first took out the insurance, in the unlikely event an emergency, such as a fire, means you'll need help rebuilding your house from scratch.


Accidental damage – this is something one-off that happens randomly and unintentionally.
For example, if your neighbour kicks a football through your window, or you put your foot through a floorboard, you may be able to claim for the cost of repairs on your buildings insurance. Or, if you accidentally knock your TV over and it breaks, this might be included on your contents insurance.

Not all insurers will include 'accidental damage' as standard – sometimes you will need to purchase it as an add-on – and each will have their own definition of what it covers.

Though, it doesn't cover everything. Generally, accidental damage cover won't include damage caused by wear and tear, deliberate damage, defective workmanship or damage caused by pets.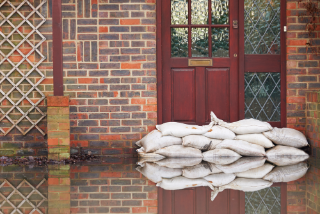 Storm damage – Hail, wind, rain, and snow can all cause damage to your home: from fallen trees, to roof damage and loss of power.

Most home insurance policies will cover the cost of repairs and give you a safe place to stay (if you can't stay in your home while repair work is ongoing). However, insurers are usually quite picky about what counts as a storm. For example, your provider might only consider it a 'storm' if winds reach 55 miles per hour - check your policy documentation.

On top of this, you may have to prove that the damage was completely due to the storm, and not partly due to wear and tear.


Subsidence – Subsidence happens when the ground beneath your house shifts, causing the foundations to move. This in turn can cause cracks in the walls and make the building itself unstable.

Subsidence damage is normally covered as standard in your buildings insurance policy, but only if your home HAS NEVER suffered from subsidence before. You'll normally be able to claim for the cost of repairs for damage caused by subsidence, but not the cost of making sure it doesn't happen again.


Criminal damage – Criminal damage (also known as 'malicious damage') is any deliberate damage to your property caused by someone outside of your household – including any tenants, lodgers or guests. This could be caused by someone smashing your windows, graffitiing your property, digging up your lawn, or even arson.

If you've been the victim of criminal or malicious damage to your house, the first thing you should do is report it to the police. They will look into your issue, and give you a crime reference number that you can give to your insurance provider.

Often your provider will be keen to help you get damage such as broken windows and doors fixed quickly to ensure there's no ongoing security risk.

Important: You will usually not be covered for criminal damage if you leave your home unoccupied for more than 30 days at a time.


Flood damage – Cover for damage caused by flood water coming into your house comes as standard with most home insurance policies, even if you live in a high-risk area (such as close to a river).

In 2016, the Association of British Insurers launched the Flood Re scheme to help insurance providers offer reasonable home insurance options to those living in high-flood-risk areas. When you make a claim for flood damage, your insurer can claim back some of their costs from the Flood Re fund. This reduces their financial risk, and means they can offer more affordable cover options.

However, if you do live in a high-risk area, make sure you check the terms of your cover carefully as there will occasionally be additional exclusions or higher excesses added to your policy.
What types of damage are not covered by home insurance?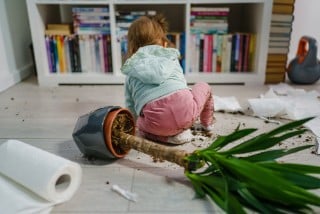 While home insurance will keep you covered in a lot of cases, it's usually designed for emergencies, so there are a few types of damage that it generally won't cover as standard:
Pet damage
General wear and tear
Deliberate damage by a member of your household (including tenants)
Damage by guests
Boiler cover
Damage to portable electronics, such as mobile phones
Loss or damage to bicycles
If you're looking for a specific type of protection that isn't included as standard, you can often purchase 'add-ons' to your home insurance that'll give you extra protection. But bear in mind that these can significantly increase the cost of your policy, so make sure you'll actually get the level of cover you're after before you commit.