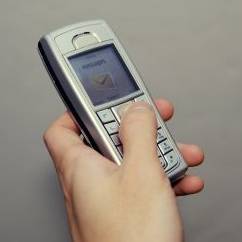 The cost of browsing the internet on your mobile overseas could finally drop, following a European Commission proposal.
Euro MPs have agreed the price charged to UK networks by European operators when a customer is overseas be capped. The initial limit will be €1 (92p) per megabyte (MB) from July 2009, then 80 cents a year later, and 50 cents by July 2011.
These caps only apply to browsing in Europe. However, UK operators need to make a profit so the price you pay is likely to be higher than those limits.
UK users currently pay up to £5 per MB when in Europe.
One MB will usually allow you to access 15 pages designed for mobile handsets, known as Wap pages, or three regular internet pages without any images.
Archna Luthra, mobiles analyst at MoneySavingExpert.com, says: "It remains to be seen how much of the wholesale data cap will be passed onto consumers, but this is nonetheless a promising step towards reasonable roaming data rates."
The proposals will also force operators to allow users to set a maximum data spending limit from March 2010. If no cap is set by July 2010, there'll be an automatic default of €50 + VAT, and customers will be warned when they've hit 80% of their allowance.
The cost users pay for text messages will also be capped at 11 cents in Europe from July, and calls at 40 cents. Further price cuts will follow annually, but they're yet to be determined.
The proposals still need ratification by EU member states, though that is expected to happen in late April.