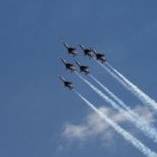 The cost of many Ryanair flights is set to rise by £10 per person for a return trip this October.
The budget airline is removing all its airport check-in desks from 1 October so anyone travelling from then will have to check-in online. But this new check-in system comes at an unavoidable cost of £5 per leg, for which there's currently no charge. This new fee is in addition to the cost of taking aircraft-hold luggage, currently between £9.50 and £19 per bag, per flight.
Online check-in time is limited to between 15 days and four hours before each flight's departure time, so if you miss that window, it's likely you'll have to pay for a new ticket or find an alternative flight.
From this Thursday, 19 March, check-in fees at the airport in person will more than double from £4.75 to £10 per person, per flight. And if you're travelling between 1 May and 30 September and want to check in at the airport, it will cost £20 per person, per flight.
Ryanair spokesperson, Stephen McNamara, says the removal of airport check-in desks is needed to give customers an "improved service which will allow them to avoid check-in queues".