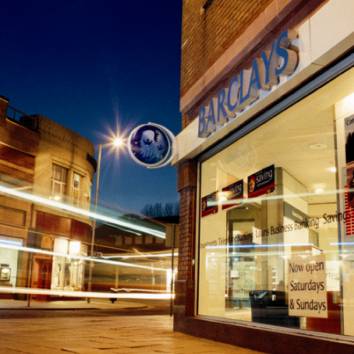 Barclays is appealing a ruling by the Competition Commission (CC) to curb the sale of controversial, and frequently missold, debt insurance.
It wants the Competition Appeal Tribunal to overturn the decision made in January to ban the sale of payment protection insurance (PPI) by lenders within seven days of them selling a loan or credit card.
This was part of a wide-scale crackdown on PPI, which is designed to protect your payments if you cannot work because of an accident, sickness, or if you've been made unemployed. The CC also stated that lenders won't be allowed to flog insurance where the premiums are paid up-front, known as single premium PPI, when the measures come into force next year.
A few weeks later, the City regulator, the Financial Services Authority, said lenders must stop selling single premium PPI by 29 May this year. This part of the ruling is not being challenged and a number of lenders have already ceased single premium sales.
The crackdown came after years of campaigning to halt the systematic misseling of PPI. The Financial Ombudsman Service, which handles disputes between consumers and financial institutions, receives hundreds of complaints about PPI misselling a week. Up to 80% of these are upheld.
Wendy Alcock, insurance analyst at MoneySavingExpert.com, says: "It is disappointing Barclays has decided to appeal the 7-day PPI sales ban, which was the CC's main weapon to give consumers a fairer deal.
"It's important the millions who've been mis-sold a hideously expensive, and often pointless, product still claim their money back. Everyone who's ever bought one of these policies should check to see if they're due their cash back."
If you think you've been missold debt insurance, read the PPI Misselling Guide to find out how to get your money back.
It's not just the 7-day sales ban Barclays is upset about. It has also complained about the "market definition" of PPI as set by the CC. It is understood this refers to the CC's concern that lenders selling PPI alongside a loan effectively have a monopoly to sell their product. Barclays is challenging the notion that this has an "adverse effect on competition". No date has yet been set for any hearing.
A Barclays spokeswoman says: "The appeal does not challenge the whole report but is targeted specifically against two points. The main area of concern is the point of sale ban which, it is felt, is not justified by the evidence that has been provided. Additionally, the scope of the market definition set by the Competition Commission is being challenged.
"The decision to appeal these points has not been taken lightly. However, Barclays will continue working on the implementation of all of the remedies contained in the CC's report as they are applicable whilst the appeal is ongoing."