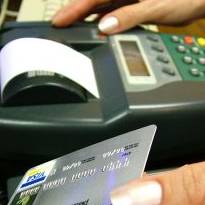 Halifax has relaunched its cashback credit card, which pays users up to 1% of the amount they spend on it. For every £100 you rack-up on groceries or fuel, you'll earn £1 (or 50p if you spend on anything else), up to a maximum of £150/year.
However, this is not the top-paying cashback card. American Express Platinum gives 5% cashback on the first £2,000 spent in the first three months, then up to 1.5%. Yet if you've already got this or want a non-Amex alternative, Halifax is the next best payer for new customers.
Yet many still earn up to 1% on all spending, on existing cards that are now closed to new customers.
For Halifax to pay you 1%, you need to have spent in a store it defines as a grocery or petrol retailer. Most big names are included, such as Asda, BP, Esso, Sainsburys, Tesco and more.
To make any cashback card worth it, you must clear it in full every month, otherwise the interest you pay will dwarf the cashback earned. The easiest way to do this is call up your card provider and set up a Direct Debit. Do this, and someone who spends £15,000 a year would earn nearly £250 with an Amex Platinum card.
* Using these links helps the site stay ad-free and free to use, as they're 'affiliated links' which invisibly take you via commercial price comparison services like Moneysupermarket or Find, which then pay this site per click.

You shouldn't notice any difference. The links don't impact the product at all and the editorial line (the things we write) is NEVER impacted by the revenue. If it isn't possible to get an affiliate link for the best product, it is still recommended and still included. The following Amex Platinum link is an identical unaffiliated link provided for transparency. Click on the following link for more details on how this site's financed.