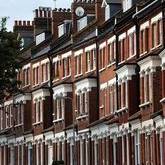 Property repossessions are up by 50% compared to the same period last year, it was announced today.
The Council of Mortgage Lenders (CML) has revealed there were 12,800 homes taken by mortgage lenders during the first three months of the year, compared with 8,500 during the first quarter of last year – a 4,300 jump.
The latest figures also show a 2,400 rise from the 10,400 repossessions during the final three months of 2008.
The number of loans with arrears of more than 2.5% of the mortgage balance rose by an even greater 62% on the same period last year, up from 127,000 to 205,300.
Debt help
If you're struggling to pay your mortgage, see our Mortgage arrears guide for help. It's also crucial to inform your lender if you're struggling to pay or contact debt charities such as Citizens Advice if you're deep in the financial mire.
Dan Plant, money analyst at MoneySavingExpert.com, says: "Anyone struggling to pay their monthly bills should first of all do a full budget, and pinpoint the areas you can claw back cash. If you can't meet your mortgage repayments." See our Budget planner tool for guidance.
CML director general Michael Coogan says: "Lenders genuinely want to help borrowers where borrowers are committed to working with them. The key message continues to be: talk to your lender as soon as you identify difficulties emerging, and take advice from an independent money adviser if you have other debt issues as well as your mortgage.
"Lenders do not want to repossess if a realistic alternative solution can be found."
Government action
A Government scheme that began this year to help prevent homeowners from losing their properties has only helped one family, according to latest figures. In addition, many major banks have not signed up to the Homeowners Mortgage Support scheme, launched in April, to allow struggling borrowers defer interest costs.
Despite the huge jump, the CML says the hike is not as bad as first feared. It therefore insists its forecast of 75,000 repossessions for the year is "pessimistic" and will shortly publish a revised prediction.