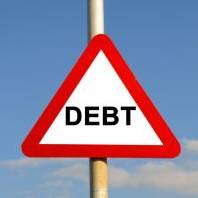 Barclaycard holders could have thousands of pounds added to their debt which could take decades longer to clear, after the provider changed its payment terms.
The UK's largest credit card issuer is cutting the minimum monthly payment demanded for many of its 11.7 million customers from 2.25% of borrowers' outstanding balance to 1.5% in July.
The provider says the move is temporary but hasn't put a date on when payment demands will rise again.
If demands fail to rise, in some cases, borrowers will be dead before their debt is cleared if they only pay 1.5% of their balance each month.
For example:
On a typical £5,000 debt at 15.9% interest, if you paid the 2.25% minimum, it would take 31 years to clear the debt at a cost of £5,900 interest.
If you only pay 1.5%, it will take over 98 years at a £22,300 cost.
That's an extra 67 years at an eye-watering additional cost of over £16,000.
Minimum payments are often automatically taken by direct debit, meaning many could be oblivious to the changes.
Check the Minimum repayment calculator to find out how long your debt will take to clear by only paying the minimum.
Debt spiral
Barclaycard says the move is good news for consumers.
While it means you could be paying less each month, the less you pay, the longer your debt lasts. Also, as your debt slowly reduces, so does your minimum payment.
You're therefore charged more because your balance on which interest is levied is higher.
Regardless of your credit card provider, you can usually choose a set minimum each month, that you control, rather than being at your issuer's mercy, as long as it's more than your provider's minimum.
If you pay a constant £100 a month, under the same scenario as above, it would take under seven years to clear the debt at a cost of £3,000 in interest.
Barclaycard customers who are told their minimum payment is to be reduced can opt-out and pay the existing 2.25% minimum, but they must call the provider.
Martin Lewis, creator of MoneySavingExpert.com, says: "Minimum repayments are sheer genius for card companies as they get to look generous by cutting them, when actually they're keeping borrowers perpetually in debt.
"The clever part is that as the amount you owe reduces, so does the amount you repay, meaning most people are barely covering the interest that accrues, thus hardly eating into the amount owed.

"For those who say they can't afford to pay more, the solution is all about fixing the amount you repay."
Listen to a full interview with Martin on this subject on BBC Radio 4 Moneybox.
Selected customers only
Barclaycard is remaining tight-lipped regarding which of its customers will have their minimum payments reduced. Those affected will be notified over the next few weeks.
It would only confirm that a "selection of customers" will have payment demands lowered as long as the reduced minimum repayment will cover their interest, and repay some of their balance.
A Barclaycard spokeman says: "We understand the current economic climate isn't great and customers might appreciate the greater flexibility.
"We advise customers to repay as much as they can each month to reduce the total amount of interest they pay and the amount of time it takes them to repay their debt."
Some Barclaycard customers with its Initital card, aimed at those with patchy credit histories, currently pay a higher 2.5% minimum payment.
They could also have their minimum cut to 1.5% but are less likely to be affected because the higher interest charged, at 27.9%, means the reduced minimum payment may not cover their interest.
Barclaycard cut its minimum repayment from 2.5% to 2.25% (minimum £5) in July 2007 for all customers.
At the same time, Marks & Spencer dropped its from 3% to 2.5%. Halifax halved its basic requirement in October last year from 2% to 1%, or the interest plus £5, whichever is greater.
Further reading
Read all about the danger of minimum repayments.
Plus, use the Minimum repayment calculator to keep a lid on your debts