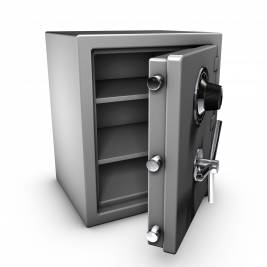 Post Office savers could have their protection moved from the troubled Irish economy to the UK.
The Bank of Ireland, which runs the Post Office's savings accounts, may soon be covered by the UK savings protection scheme, it has been reported.
Under current arrangements, its savings guarantee is provided directly by the Irish Government. However, concerns have been raised as to whether it would be able to repay savers their cash such are its financial worries.
Under the suggested change, Bank of Ireland may ask for Financial Services Authority (FSA) regulation, which would mean the first £50,000 of each customers' savings would be covered by the UK government's Financial Services Compensation Scheme.
Martin Lewis, creator of MoneySavingExpert.com, says: "The current status of Post Office savings is a worrying anomaly. For years it sold NS&I products, which are as safe as it gets as the company is owned directly by the UK Government.
"Yet it then launched the Post Office savings brand alongside NS&I, which many people assumed was equally as safe. But it has no UK protection whatsoever.
"Worse still, when people sign up, many have little idea of this. And as the Post Office's clientele are often older customers or those with less access to the internet, this is a big concern."
Earlier this month, financial strength agency Moody's downgraded some Irish Banks, including Bank of Ireland, after previous mutterings about the solvency of the Irish state. And in April, the Lib Dems called the Bank of Ireland "shaky".
For Post Office savers, the move could give the advantage of UK protection, but those with savings higher than the UK limit of £50,000 should still look to spread their savings between UK institutions to remain in the savings safety limit if the move goes ahead.
The Bank of Ireland would not comment on any potential application. The FSA has said that normal applications take between three and six months, so any change will not be until later in the year.
Further Reading / Key Links
Full info on how safe your money is and how to get 100% safety: Are your savings safe?guide.