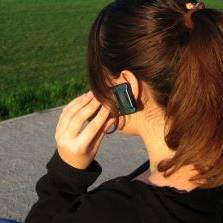 Major mobile phone makers have agreed to design a charger that will be compatible on most handset makes. They should be available from next year.
The move should eventually mean you'll no longer need to splash out on expensive spare chargers.
And that common call across the workplace floor: "Does anyone have a Nokia (replace with relevant make) charger?" will soon become a thing of the past. Over time, you'll accumulate more chargers every time you upgrade or buy a new handset that can then become your spare.
Though even when the new chargers are launched, it won't immediately solve the problem as many older handsets will still be in circulation that won't be compatible.
The move by providers came after the threat of legislation by the European Commission (EC) if they failed to agree on a common charger.
As well as the MoneySaving benefit, the move should cut waste, the EC says.
The list of major manufacturers to have signed up to the EC's Memorandum of Understanding includes: Apple, LG, Motorola, NEC, Nokia, Qualcomm, Research in Motion (RIM), Samsung, Sony Ericsson and Texas Instruments.
Archna Luthra, MoneySavingExpert.com mobiles analyst, says: "This is great news. It means charging your phone should become a lot easier and will save you money."
Further reading
Find out how to get a Cheap mobile contract.