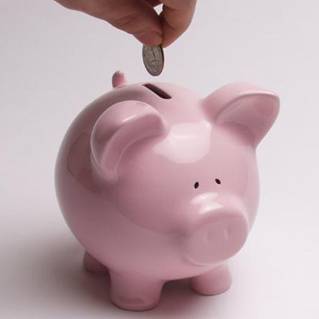 Savers have received another lift with the introduction of three best-buy accounts today.
Our top-pick three-year fixed rate accounts, launched this morning by both Barnsley Building Society or Yorkshire Building Society, now pay 5%.
Rates have been steadily rising over recent weeks (see the Top Savings guide for the latest).
While still well down on a year ago, the 5% earning potential is a whopping 4.5 percentage points above Bank of England base rate.
Last summer, you could earn 7.21% on a fixed-rate account though this was only 2.21 percentage points above base rate.
You can earn an even greater 5.4% before tax via Barnsley and Yorkshire if you fix for five years, though that is a long time to tie-up your cash.
Halifax has today launched the best-paying regular savings account, that requires monthly deposits, at a fixed 5% for a year.
The rates quoted are all pre-tax earnings.
Fixed-rate boost
The Barnsley and Yorkshire accounts can be opened with a minimum £100 balance. The Barnsley e-Bond is available online but the YBS bond is only available over-the-counter or by post.
However, as with most fixes, you cannot make any withdrawals during the term, so they are not suitable for anyone who may need access to their cash over the next three years.
If you're looking for a two-year fix, private bank Aldermore pays 4.43% on balances over £10,000. Alternatively, the AA pays 4.35% on a minimum £500.
The best one-year fix is the Post Office's 3.85% Growth Bond on a minimum £500. However, the account is protected by the Irish government and question marks have been raised over its safety. Read Martin's blog for details.
The next-best one-year account pays 3.75% from either Derbyshire or Dunfermline building societies, both from a £100 minimum.
Regular savings rate rise
Halifax today upped the rate on its Regular Saver account for new customers from 4% to 5%. The rate is fixed for a year.
You can save between £25 and £500 but you cannot make any withdrawals or miss a payment. Otherwise, your account will be closed and you'll be paid interest on the balance at up to a paltry 0.2%.
Best alternative
If you don't want to tie-up your cash for so long, Coventry Building Society pays 3.3% on its Easy Access Postal Savings account.
The rate includes a 1.3 percentage point bonus for a year. The minimum balance is £1,000 and you can make four penalty-free withdrawals, each of a minimum £1,000.
Stay safe
As with any UK-registered savings account, only the first £50,000 per person, per financial institution is protected if your bank goes bust.
Barnsley and YBS are considered the same institution so new customers will only have one lot of £50,000 protected between the two.
Further reading/Key links
Best rates: Top savings accounts
Stay safe: Savings safety guide