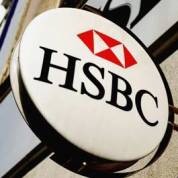 Tens of thousands of HSBC life insurance customers have been warned their personal details may have been lost, leaving them open to identity theft.
Three of the bank's departments have today been fined a total of over £3 million by the Financial Services Authority (FSA), the City watchdog, following various security breaches.
The most serious was the loss of a disk in the post containing the details of 180,000 life insurance customers by HSBC Life UK last year.
The FSA says HSBC has contacted affected customers, while the bank stresses no-one has yet reported any financial harm as a result of these losses.
However, if you're an HSBC life insurance customer, it's worth keeping a close eye on all your accounts to be safe (also see the ID Fraud Protection guide).
Pension scheme members also affected
The fine – the largest levied for a loss of customer data – is also a result of the loss of almost 2,000 pension scheme members' data by HSBC Actuaries and Consultants in 2007. Those affected are not HSBC pension scheme members, and the bank has not disclosed which scheme they belong to.
The fine also relates to the failure of HSBC Insurance Brokers to properly protect customer data, though that department did not misplace any policyholders' details.
FSA director of enforcement Margaret Cole says: "These breaches are very disappointing. All three firms failed their customers by being careless with personal details which could have ended up in the hands of criminals.
"It is also worrying that increasing awareness around the importance of keeping personal information safe and the dangers of fraud did not prompt the firms to do more to protect their customers' details."
Further reading
Stay safe: ID Fraud Protection
Cut insurance costs: Cheap Life Insurance