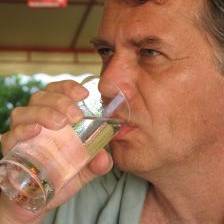 The cost of water bills is likely to modestly fall in real terms in England and Wales from next year under plans announced today by the industry regulator, Ofwat.
Many households can take further steps to cut their bills by over £100 a year (see the Water Bills guide).
Ofwat's draft proposals, if implemented, will see typical bills fall slightly from next year. By 2015, they could drop from a current £344 a year average to £330 – a £14 or 4% drop – without taking account of inflation.
That means prices could rise if the cost of living increases, yet so may wages, in theory, which means the true cost will still dip.
Water firms had called for price increases.
How to save
Unlike your energy or broadband supplier, you cannot switch water provider.
But many households can cut water bills by switching to a water meter, which means you only pay for the amount you use. Currently, most homes pay a fixed rate.
The rule of thumb is if there are more bedrooms in your home than people, it's worth considering a meter. And only switch if you're a low user. For example, if you're someone who takes showers rather than baths.

However, water meters are only free to fit in England, Wales and Northern Ireland. In Scotland, the fee to install one could outweigh any potential gain, even in the long term.
Research by MoneySavingExpert.com has found a four-bed home with three occupants whose provider is Thames Water could save around £48 a year from a typical £320 annual bill if they switched to a meter and used water sparingly.
If only two people lived in that home the saving is approximately £104 a year.
Archna Luthra, MoneysavingExpert.com consumer products analyst, says: "Water bills have been steadily rising so a decrease will certainly be welcome.
"People should check whether they could benefit from a meter."
Ofwat plans
The regulator's proposals still need to be ratified. It is asking customers and interested parties to give their views on the plans, before a final decision in November.
New bills will come into force in April 2010. Ofwat sets price caps for water firms in England and Wales every five years.
As part of the process, the regulator asked water firms in April to state the rate they want to charge. On average, firms proposed prices that were 13% higher than Ofwat's suggestions.
Further reading/key links
Cut water bills: www.moneysavingexpert.com/water
Switch energy supplier: www.moneysavingexpert.com/energy