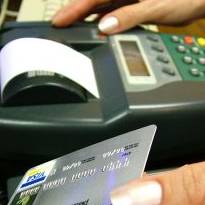 American Express will soon cut the rate on its cashback credit card, which is our top pick, but it will become MORE profitable for some cardholders.
The provider is revamping its Platinum card for new customers on 11 August. It has a three-tier cashback rate, depending on how much you spend.
The earnings for those who spend in the top bracket will be chopped for new users from 1.5% to 1.25%. However, the provider is simultaneously reducing the amount you must spend before earning the new top rate (see the Cashback Credit Cards guide).
Amex is also introducing a £20 inactivity fee for all cardholders, which will sting those who no longer use the plastic but have not cancelled it.
It is also increasing the monthly minimum repayment for new cardholders.
The cashback revamp
Currently, Amex Platinum is the highest-paying cashback card available for new customers, primarily because of a huge 5% bonus it pays on the first £2,000 spent in the first three months.
So spend £2,000 and you'll get £100 back.
After the 5% rate ends, cardholders earn 0.5% on annual spending up to £3,500, 1% on the portion of spending between £3,500 and £10,000, and 1.5% for anything over the £10,000 mark.
Under the new structure, the higher rate will drop to 1.25%, but kicks in at a lower £7,500 level.
New cardholders will also have to spend at least £3,000 per year, otherwise no cashback is paid.
Winners and losers from the changes
Anyone who spends less than £7,500 is not affected.
If you spend between £7,500 and £12,500 a year you'll earn more.
Anyone who spends over £12,500 a year will be worse off.
If the current version suits you better, there's still time to get it.
Is existing customers' cashback affected?
The current cashback rates will not change, but from 1 October, the minimum yearly spend required to earn any cashback will rise from £2,400 to a substantial £4,250 – or £355 per month.
The next best cashback card for new customers is the Egg Money plastic which pays 1% on all spending up to £20,000, though you'll pay a £12 annual fee. Low-to-medium Amex Platinum spenders who have had the card for more than a year, may also be better off with Egg Money.
Other changes
Amex is implementing two other new features:
A higher minimum payment. New cardholders will have to make a monthly minimum payment of 10% of their balance or £50, whichever is higher. Currently, Amex charges cardholders the greater of 2.5% or £5.

This is significantly more than what most credit cards demand, and means anyone in debt wouldn't be trapped for as long as they would by paying a smaller minimum repayment.

However, for cashback cards to be profitable, you must always repay them in full every month, so the minimum payment is irrelevant. Otherwise, the interest paid dwarfs any profit made via cashback. Anyone paying interest should consider 0% or Balance Transfer cards.

Existing cardholders will see no change to their minimum monthly repayment.


Inactivity charge. Both new and existing cardholders, from 1 October, will pay a £20 fee if their account is unused for twelve months. Ensure you cancel the card to avoid charges if you don't plan on using it.

Further reading/Key links
Top cashback cards: www.moneysavingexpert.com/cashback