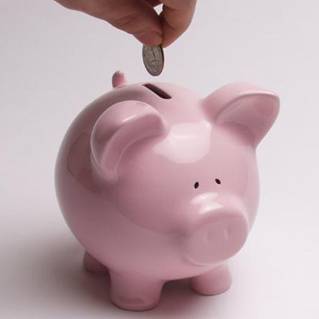 Egg has today upped the rate on its Savings Account to make it the top-paying, non-restrictive online account.
It pays 3.25% before tax – up from 2.8% – but that increased rate includes a two percentage point bonus that lasts a year.
The minimum deposit is £1 and you've unlimited access to your cash (see the Top Savings guide for the best deals).
The rate is also available to existing customers but only on money they pay in from today. Savers will get a lower rate on any money deposited before today.
You can earn a higher 3.3% before tax via the Coventry Building Society 1st Class Postal account. This includes a 1.3 percentage point bonus for a year.
However, as the name suggests, this has to be operated by post. In addition, the minimum deposit is £1,000, while you're only allowed four withdrawals a year and each has to be for a minimum £1,000.
Earlier this week, West Bromwich Building Society introduced the top-paying one and two-year fixed savings deals.
There have been concerns raised over West Brom's stability over recent months. That makes it doubly important to save no more than £50,000 with the society.
The UK Government guarantees your savings up to that amount if your provider goes bust.
Further reading/Key links
Boost your savings rate: www.moneysavingexpert.com/topsavings
Full guide to savings safety: www.moneysavingexpert.com/safesavings