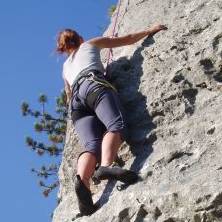 Fixed savings rates have risen further despite the Bank of England base rate being held today at 0.5% for the fifth consecutive month.
West Bromwich Building Society has this week launched one and two-year Ebonds that trump the previous best fixed rates in those categories (see the Top Savings guide for the best deals).
Its one-year account pays a pre-tax 3.9% and the two-year deal pays 4.45% before tax. The minimum deposit on each is £5,000.
You cannot make withdrawals on any of those accounts during the stated term, as is standard for a fixed-rate deal.
Dan Plant, MoneySavingExpert.com money analyst, says: "If you can cope with not having access to your cash, fixed-rate savings are a great way to boost the interest available.
"However, always remember that no-one knows what will happen to interest rates so, especially if you're fixing for a couple of years, remember these rates could be beaten by instant access accounts in that time."
Stay safe
Also bear in mind concerns have been raised over West Brom's stability over recent months.
That makes it doubly important to save no more than £50,000 with the society.
The UK Government guarantees your savings up to that amount if your provider goes bust.
Alternative accounts
If you don't have £5,000 to save, the next-best one-year account is the Post Office Growth Bond, which pays 3.85% before tax on balances over £500.
However, as the account is run by the Bank of Ireland your money would be protected in Ireland, whose economy is said to be far from stable.
For two-year savings, Aldermore pays 4.43% from £1,000. It also pays a market-leading 5.05% on its three-year fix, again on balances from £1,000.
Further reading/Key links
Boost your savings rate: www.moneysavingexpert.com/topsavings
Full guide to savings safety: www.moneysavingexpert.com/safesavings