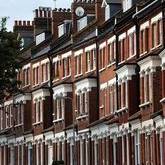 Property prices rose by 1.7% in England and Wales during July, according to the Land Registry index.
This compares to a nominal 0.1% rise in June, meaning the average property price is now £155,885, according to the Registry's index.
It says prices are down by 11.7% compared to this time last year (see the Free House Price Valuation guide to help value your home).
Most experts expect house prices to continue to rise in the short term (see the 'House price crash is over' MSE News story).
Rises in all regions
All parts of England and Wales experienced price rises over July. Wales saw the largest increase, at 3.1%, while the lowest rise was in Yorkshire & Humberside (0.9%). London house prices were up by 1.6%.
The Land Registry reports its figures a month after mortgage lenders' indices. Its figures also lag behind further because they are based on completions whereas lenders base their sums on mortgages approved.
Yesterday, mortgage lender Nationwide revealed prices were up 1.6% during August and 3.3% over the previous three months.
That's the highest quarter-year rise since February 2007 (see the Nationwide August house price rise MSE News story).
Halifax will publish its monthly house price index for August next week. It showed a 1.1% rise during July (see the Halifax house prices MSE News story).
Lenders' figures only reflect the value of approved mortgages for their customers, whereas the Land Registry compares all sales (see the Free House Price Valuation guide to help value your home).
Outlook for house prices
Low levels of housing supply are generally considered the catalyst for rising prices. Nationwide hinted yesterday that the trend of rising values should continue in the short-run but it points out the pattern is unlikely to be sustained at the same pace once interest rates rise.
It says the current historic low Base Rate – at 0.5% – is helping maintain the price increases, as those struggling with debt do not have to sell their homes, as many did during past recessions, because mortgage and other borrowing is now easier to manage for many (see the Cheap Mortgage Finding guide).
Base rate is not expected to rise for many months, according to analysts (see the MSE News Low interest rate story).
Martin Gahbauer, Nationwide's chief economist, says: "While low interest rates have played a part in reversing the downward pressure on prices, they are unlikely to stay at the current level forever. It is important to remember this when interpreting price trends.
"If the various monetary and fiscal stimulus measures introduced over the last year are successful in reviving sustained growth, inflationary pressures will eventually re-emerge and necessitate an increase in interest rates to normal levels.
"When this happens, it will probably have the effect of releasing additional supply onto the market and dampening the recent rise in buyer interest.
"Under such conditions, the strong price increases of recent months would become difficult to sustain."
Ray Boulger, from mortgage broker John Charcol, expects a 5% increase in house prices during 2009.
Further reading
Value your home: Free house price valuation
Latest house prices: Land Registry