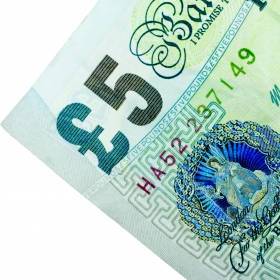 Cheque guarantee cards will no longer be accepted in stores from June 2011, meaning they will become virtually extinct at the checkout.
The move does not mean the end of cheques completely but will hasten their demise.
It's likely the payment method will eventually be used as part of postal payments and in transactions between friends and family only.
Many high street retailers including Boots, Marks & Spencer and Tesco have already stopped accepting cheques.
Cheque guarantee cards are literally a guarantee to retailers that you have the necessary funds to ensure your cheque is honoured. However, they usually have a maximum £250 guarantee limit.
UK Payments, the trade body for firms that issue cheques, which made the announcement, said in June cheque guarantee cards would be withdrawn in 2011 but did not pinpoint a precise date (see the Cheques face extinction MSE News Story).
The move is a disappointment for those who like to pay by cheque but there are other ways to pay that are more secure and offer greater rewards.
Purchase protection
If you pay for something by credit card that costs £100 or more then the card issuer is jointly liable by law with the retailer if something goes wrong (see the Section 75 guide).
If, for example, you order an item online and the firm goes bust before you receive your goods, you should get your money back from the card company in many cases.
If you pay for something with a Visa card (debit or credit), you are also protected under Visa's Chargeback scheme (see the Visa Chargeback guide).
This is not a legal requirement, but it allows you to complain to your card company within 120 days of realising there's been a problem, and asking to dispute the transaction. Your bank can then try to claim the money back from the retailer's bank.
Reward yourself
There are few benefits of paying by cheque compared to the rewards available by using a cashback or rewards credit card (see the Cashback Credit Cards and Credit Card Rewards guides).
For example, If you get the American Express Platinum cashback credit card and spend £10,000 a year on it, you'll make £179 profit as you're paid a percentage of what you spend.
Other cards allow you to earn points that can then be used to exchange for vouchers or flights.
Further reading
Earn cash when you spend: Cashback Credit Cards
Reward credit cards: Credit Card Reward Schemes