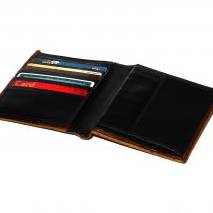 MBNA has shocked the credit card market by launching one of the cheapest debt-shifting deals seen in years.
The lending giant's Platinum card offers new customers 1.9% APR interest for the first 12 months on all balance transfers made in the first 90 days of account opening.
Unlike similar balance transfer deals that offer lower 0% rates, the MBNA card does not charge a separate one-off fee on the debt shifted within the first three months.
You must apply directly via MBNA's website (see the Best Balance Transfers guide).
After a year, the rate on the transferred debt rockets to 17.9%, at which point you should switch again if any debt remains.

Dan Plant, MoneySavingExpert.com money analyst, says: "If you can repay debts within a year, this is the best new balance transfer deal for years.
"Someone who shifted £3,000 of debt onto it and paid off the whole balance within twelve months would pay about £30 in interest, equivalent to a very-low 1% one-off fee. Such cheap debt costs are unheard of in the current market."
Balance transfer card warning
Whenever you transfer a balance do not spend on that new plastic.

Most cards apply your monthly payments to the cheapest debt (in this case the 1.9% debt), leaving your spending at standard interest rates trapped and accruing interest at a rate of knots.
With MBNA Platinum, card holders will face a much higher 15.9% rate on spending.

Further reading/Key links

Best balance transfers: www.moneysavingexpert.com/balancetransfers
0% purchase cards: www.moneysavingexpert.com/purchases