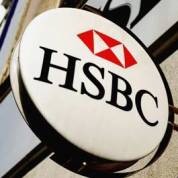 HSBC has launched a variable rate mortgage at 1.99% – the bank's lowest ever rate.
However tempting it may seem, experts suggest you look beyond the attractive headline figure as the devil lies in the detail, though it may still be a good deal for some (see the Cheap Mortgage Finding guide).
The offer comes with a £1,199 application fee and is only available to those with at least 40% equity in their property or a 40% deposit.
Crucially, the rate, valid for two years, is a 1.95 percentage point discount from HSBC's 3.94% standard variable rate (SVR) and does not track the Bank of England's Base Rate.
An SVR is the rate most homeloans revert to after an introductory offer and is set by the lender. This means HSBC can alter the rate at its own whim.
Often, when the base rate falls, lenders reduce their SVR by a smaller margin than the official borrowing rate. When base rate rises, SVR increases are sometimes greater.
SVR danger
Figures from financial data firm Moneyfacts show HSBC has shrunk its SVR by 2.31 percentage points since October 2008. However, in that time, the base rate has plummeted by 4.5%.
Richard Morea, from fee-free mortgage broker London & Country, says: "Deals where the discount is from the SVR tend to lack transparency, which could be a concern for some. Though the rate may still stack up well over the two years.
"The fee in this case is high but not unusually high. As with any mortgage, make sure the package of fees and rate is right for you and don't just be sucked in by the rate."
Smaller deposit deals
For those who only have 25% equity or a 25% deposit, HSBC offers the same deal but with a 2.49% rate for two years (a 1.45% discount from its SVR).
Mortgage broker firm John Charcol said last week that variable rate deals are proving more popular given many economists predict base rate could stay low for many months (see the Rates to stay low 'for months' MSE News story).
In June, only 17% of Charcol customers chose a variable rate, compared to 35% now (see the Should I ditch my fix? guide).
Always compare deals
Dan Plant, MoneySavingExpert.com money analyst, says: "Always check any deal against the hundreds of other offers available. Use a whole of market mortgage broker who can give you advice on not only the best rate but the best type of mortgage.
"Also check for deals brokers cannot access by using comparison sites, such as the Financial Services Authority (FSA) and Moneyfacts (links above, right)."
Further reading/Key links
Mortgage cost-cutting guides: The remortgage guide, Mortgage haggling, Cheap mortgage finding, Ditch my fix?
Full offer details: HSBC website