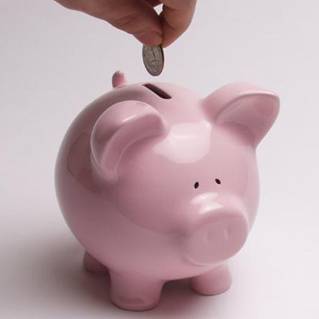 Anyone aged 50 or over before next April will be allowed to save up to £5,100 in a tax-free savings account from today.
This is because the cash Isa allowance has been raised by £1,500 per tax year from the previous £3,600 limit, but only for those in the eligible age group.
Everyone else will have to wait for the start of the next tax year in April (see the Cash Isa and Isa Transfers guides for the top rates).
The overall Isa limit also increases today to £10,200 (up from £7,200). This includes what you can also invest in a tax-efficient stocks and shares Isa.
That investment limit is £10,200, though for every £1 you put in a cash Isa, you lose £1 in your stocks and shares Isa allowance (see the Full Isa guide).
A cash Isa is a normal savings account where the interest is not taxed, while some of the returns from a stock and shares Isa are also tax-free.
These changes were first announced during April's Budget and mean, in most cases, you can either top-up an existing Isa or, if you don't have one, open a new account with the new limit (see the Isa limits to rise MSE News story).
Does this apply to all providers?
Financial website Moneyfacts.co.uk says virtually all of the major cash Isa providers will allow top-ups to the new £5,100 limit.
The notable exclusion is Egg. A spokeswoman for the internet bank says: "Taking into consideration a number of commercial factors, we have decided to offer the new limit from next April."
Not every building society will allow you to top up an existing fixed rate Isa to the new limit
Nationwide and Newcastle building societies say you will need to open a new Isa to deposit any extra cash, which means that money could be earning you significantly less interest.
In most cases, you are only allowed one Isa per person. However, an HMRC spokeswoman says: "Nationwide and Newcastle offer a single cash ISA wrapper which can hold different products."