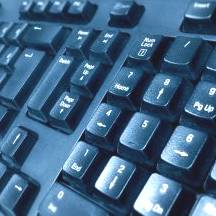 Hackers are thought to be engaged in a renewed attempt to target web users by implanting a computer virus that records which sites you visit.
All internet users are urged to ensure they've got anti-virus software, which can be downloaded for free (see below), and check it is up to date.
MoneySavingExpert.com's technical team has become aware of attempts by hackers to infiltrate this site with a 'trojan' virus over recent days.

Brendan Perrett, MoneySavingExpert.com webmaster, says: "We have noted what seems to be a malicious attempt to implant a virus, known as a 'trojan.script.Iframer'.

"If it did get on the site it's likely it was only there for a short time, and to the best of our knowledge, we have now shut off access to it.

"However, the hackers seem to be highly deliberate and could target all types of popular websites.
"If you click on an infected site, it could then infect your computer, so everyone should be taking easy preventative action with regular anti-virus scans."
What is a trojan?
A trojan is a computer code hidden within a file that looks harmless, like a picture of a celebrity in a download, or a normal webpage.
Its aim is to trick the user into installing malicious software on their computer.
It is not usually an issue for those with adequate anti-virus software and firewalls. Yet if your computer is unprotected and you unsuspectingly click on a file with a hidden trojan, it could become infected.
Protect your computer
Every computer connected to the internet is vulnerable to fraud and computer vandalism at all times – hackers deliberately target unprotected computers they see as easy targets.

Therefore, the most important things are to ensure your firewall software is set up and active and you have updated anti-virus software.
Those who don't do this are running a high risk every time they connect to the internet.
Ensure your anti-virus software is up-to-date and scans regularly.

To work properly you need to regularly download 'virus bank' updates to your software. This is information that tells your anti-virus software about new threats so it can check for them. Without it you're not protected.


If you don't have anti-virus software you can get it quickly for free.



There are a number of free anti-virus software programmes which have regular updates that can be downloaded for free, including AVG and Avast. Full details in the Free Anti-Virus guide.

Without anti-virus and firewall software you could be liable if you're defrauded.



The banks should provide protection for consumers where their accounts have been misused.

The old Banking Code stated consumers should take reasonable care, including "using up-to-date anti-virus and spyware software and a personal firewall".

It then later stated: "If you act without reasonable care, and this causes losses, you may be responsible for them."

This code was replaced at the start of this month and now doesn't specifically mention anti-virus software. Therefore, it's likely banks will continue to follow such protocol, so anti-virus software and firewall is crucial.
Further reading Key links
Computer protection: Free Anti-Virus