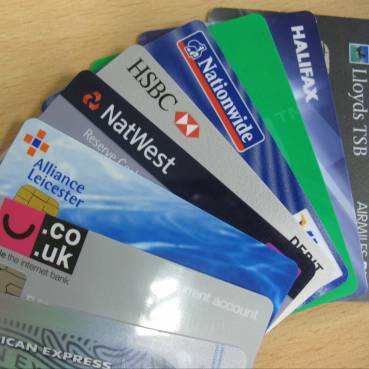 Credit card providers are set to hike their interest rates and introduce more annual fees as they battle to survive, an industry report claims today.
Lenders' current business models are "unsustainable" due to increasing bad debts, funding constraints and the toughest economic conditions for a generation, PricewaterhouseCoopers (PwC) says.
The report states that typical interest rates on cards are likely to rise, while annual fees charged for just having a card are likely to become a common feature (see the Best balance transfers and Credit card shuffle guides).
However, PWC has issued several similar predictions of an increase in annual fees in previous years that have yet to materialise.
Egg has introduced a £12 annual fee on its Egg Money card for new customers, and a small number of providers have added inactivity fees, but this has not happened on a large scale.
At the high end of the market, PwC expects customers to be charged to have access to premium benefits (see the 0% Purchase Cards and Cashback Credit Cards guides).
At the lower end, marginal customers will be expected to pay fees for even standard credit cards.
Innovation is also likely to be a key feature of the market, with providers increasingly likely to offer contactless cards, prepaid cards and mobile payments.
£1.5 trillion debt
The group says total household borrowing had remained broadly constant during the past 12 months at around £1.5 trillion, around £1.2 trillion of which is secured lending, around £230 billion is unsecured and owed through credit cards, loans and overdrafts.
The average UK household now owes £60,000, made up of a mortgage of around £50,000 and £10,000 of unsecured debt.
As a result, the average household spends around 15% of their take-home pay just on interest payments on debt.
Richard Thompson, partner at PwC, says: "Over the last 12 months, there has been a cooling passion for plastic. Credit card borrowing has fallen by 3% to £64 billion and the number of cards in circulation has fallen by 8%.
"Bad debts in the sector have reached historic highs, standing at nearly 6% of outstanding balances. Our analysis suggests bad debts are likely to rise further and could reach 9% by the end of 2010.
"This would have enormous implications for the profitability of credit cards in the UK market. Large scale change within the sector over the next few years is inevitable."
The group said as the economic recovery gained momentum, consumer demand for credit was likely to return, but lenders were likely to be either unable or unwilling to meet this demand.
Instead they would focus on the customer groups that were most profitable, forcing some consumers towards the "less mainstream" corners of the industry.
Fee prediction questioned
Martin Lewis, MoneySavingExpert.com founder, says: "Each year, PwC comes out with dire predictions for card customers.
"From memory, it's not the first time it's predicted a return of annual fees. Maybe it thinks if it keeps saying it, one day it will come true.
"This report is primarily from an industry angle and its view of horrors for card providers is all about reduced profitability.
"The worry about this type of report is it helps legitimise the industry's plea that it must increase rates – even though many are 40 times UK base rate.
"Of course, bad debt is a problem, but that's not just due to the state of the economy, it's also partly caused by bad lending decisions. Lenders are getting much pickier with customers, causing problems for many with existing debt.

"However, the top end is still ferociously competitive with some of the best deals we've ever seen.
" I would be gobsmacked if card companies shot themselves in the foot by reintroducing annual fees. It's far more likely they'll keep adding to the ever increasing plethora of hidden charges."
Additional reporting by the Press Association
Further reading/Key Links
How to get help: Debt problems
Cut credit card debt: Best balance transfers