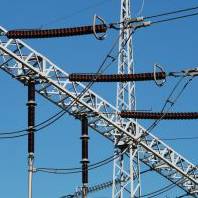 One of the UK's biggest energy suppliers revealed a sharp rise in profits today. Despite the massive gains, it won't rule out price rises next year.
Scottish & Southern Energy (SSE), which owns Southern Electric, Swalec and Scottish Hydro Electric, recorded a 36% profit increase for the six months to 30 September to £410.5 million (see the Cheap Gas & Electricity guide).
The giant, which has more than nine million electricity and gas accounts, says its main gas supply business recorded a loss in the half year.
It adds that higher forward annual wholesale prices (the price energy firms pay for power) and rising distribution and environmental costs are adding to pressure on the business.
It says: "While SSE would like to follow the reduction in energy prices it implemented in March with a further reduction if it were possible, it is not able to commit to do so.
"It remains committed, however, to ensuring its prices and, more importantly, bills, are as low as possible over the medium term.
"Given the upward pressures on energy prices, avoiding an increase between now and the end of 2010 remains an important goal."
Robert Hammond, energy expert for lobby group Consumer Focus, says: "Millions of customers struggling to afford their energy bills will find it difficult to understand how energy firms are making such healthy and, in some cases increasing, profits in the recession.
"There needs to be greater transparency of energy company accounts if consumers are to have confidence that their bills are justified, and are not just lining the pockets of shareholders.
"We also believe there is generally room for further price cuts, which should be made now before winter bills hit consumers' doormats."
Further reading/Key links
Slash energy costs: Cheap Gas & Electricity
Capped tariff ending soon?: Capped Energy