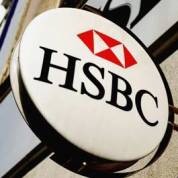 UPDATE: 12 pm 19 Nov
HSBC press office has informed us the £150 cap on fees only applies to its Arrangement Fee for paid transactions and not to Returned Item Fees for unpaid transactions. It originally made an error in telling us the cap applied to both charges.
A spokesperson from HSBC has said: "HSBC's Fair Fees policy only applies to informal overlimit fees, return fees are not affected by these rules. We are sorry about the inaccuracy and we contacted MSE as soon as we realised the error."
If you have already contacted HSBC about charges over £150 which included unpaid transactions please read the forum discussion for further info.
HSBC customers may have the right to refunds if hit with more than £150 in monthly bank charges over the past seven years.
That's because the banking giant has a little-known clause that caps fees at that level every month.
Although introduced by HSBC in 2002 as part of its 'Fair Fees' policy, it has largely been kept from account holders as it is not included in terms or conditions or on its website. The refunds principle should apply to all overdraft charges since then.

HSBC customers should check to ensure that they haven't overpaid. If you think you've been overcharged, call customer services on 08457 404 404 to reclaim the cash.

James Thorpe, HSBC spokesperson, says: "It's not something we are trying to hide away from.

"We can choose to amend it if necessary, but we have no plans to. For us, we're very happy to talk about it – nobody should ever be charged more than that, and if they have, they should get in touch with us."

Limit discovered

The £150 limit was revealed by HSBC following the development of MoneySavingExpert.com's new Bank Charges Comparison Tool, which allows individuals to compare their overdraft fees with those of other banks.

The tool highlights that an HSBC customer £25 above their overdraft limit would typically be charged £25. With the cap, a customer overdrawn by £100, having made ten payments while over their limit, would be charged £150 a month, rather than significantly more without that cap.

Wendy Alcock, MoneySavingExpert.com money analyst, says: "Thankfully, the days when every bank levied hideous £30-£35 charges per transaction for breaching an overdraft limit are ending.

"However, anyone who's had charges in the past eight and a half years, particularly those currently in financial difficulty, should get their claim in now to ask for the charges back."

The surfacing of this detail of HSBC's 'Fair Fees' policy comes as consumers await the next step in the historic test case on bank charges reclaiming, with the Supreme Court's announcement on whether charges can be subject to fairness rules expected this month.
Further reading/Key links:

How to reclaim: Bank Charges Reclaiming
Latest bank charges test case news: Bank Charges Reclaim News
See how your bank compares: Bank Charges Comparison Tool