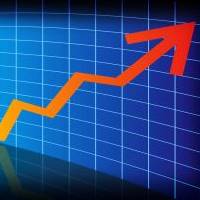 The number of people declared insolvent in England and Wales hit a new record high during the third quarter of the year, official figures showed today.
A total of 35,242 people became insolvent in the three months to 30 September – up 7% on the previous quarter and 28% on a year ago, according to the Insolvency Service (see the Debt Help guide)
The number of company liquidations – where a firm is wound up and its assets sold – stood at 4,536, although the pace of growth slowed sharply for the second quarter in a row.
Today's individual insolvency figures are again the highest since records began in 1960 as the economic woes continued to take their toll.
But there was some hope for an improved picture as the level of quarter-on-quarter growth slowed slightly from 9% in the three months to June.
The number of personal bankruptcies – at 18,347 across England and Wales – also eased by 3% on a quarterly basis, marking a fall for the second straight quarter.
This is partly thought to be down to take-up of the Government's recently introduced Debt Relief Orders (DRO), launched on 6 April as an alternative to bankruptcy.
Take-up among those eligible for DROs – people with debts of less than £15,000, assets of less than £300 and less than £50 surplus income a month – more than doubled to 4,505 in the third quarter.
DRO figures were particularly low initially due to orders taking longer to process than expected, which led to a backlog that only began to clear in the third quarter.
The Insolvency Service statistics also reveal the number of people taking out an individual voluntary arrangement (IVA), under which interest on debt is frozen in exchange for a set amount being repaid each month, leapt by 21% year-on-year to 12,390 (see the IVA Guide).
Again, this is the highest level since the final quarter of 2006.
Stephen Speed, chief executive of the Insolvency Service, says: "DROs have provided real help to significant numbers of people on low incomes, who were overwhelmed by relatively low levels of debt which they had no way of repaying.
"Bankruptcies have decreased since last quarter and more people are seeking debt relief through an IVA – which result in greater return for creditors and are less distressing for debtors."
But experts said there should be little comfort drawn from the figures, with predictions for a grim total by the end of the year.
Marks Sands, director of personal insolvency at Tenon Recovery, says: "If this trend continues we are likely to see levels exceed 130,000 by the end of the year.
"We expect to see around 150,000 personal insolvencies next year, with record levels set to stay until 2012."
The third quarter Insolvency Service figures also showed 5,767 individuals were declared insolvent in Scotland in the third quarter, down 4% on a year earlier.
There were 381 individual insolvencies in Northern Ireland, a 1.3% annual decrease.
Further reading/Key links