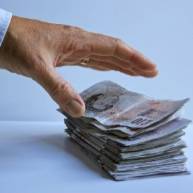 The Queen has today announced measures to improve financial education and establish a national reclaiming body as part of legislation in the Financial Services Bill.
In her annual speech to Parliament, she also confirmed plans to outlaw unsolicited credit card cheques.
She said: "My Government will continue to reform and strengthen regulation of the financial services industry to ensure greater protection for savers and taxpayers. Legislation will be brought forward to enhance the governance of the financial sector and to control the system of rewards."
The key personal finance elements of the bill, as revealed by Number 10, are:
Banning unsolicited credit card cheques, to prevent financial institutions from encouraging customers to borrow more than they can afford.
The roll-out of a national money guidance service, to be delivered by a new Consumer Financial Education Body.
Enabling large numbers all affected by the same problem to bring a group action through the courts, such as reclaiming fees. And to enable the FSA to order a review of past business, and secure compensation if there have been breaches.
The bill will also lay out plans for tougher regulation and curbing bankers' bonuses.
Philip Cullum, acting chief executive of lobby group Consumer Focus, says: "The Financial Services Bill provides an opportunity to protect consumers who have been badly treated by financial services companies.
"We would like to see it go further to ensure that consumers are not stuck at the back of the queue when a company they have paid money to in advance goes bust."
Further reading/Key links
Reclaiming guides: Bank charges, Bank charges hardship,
PPI reclaiming, Mortgage exit fee, Endowment misselling