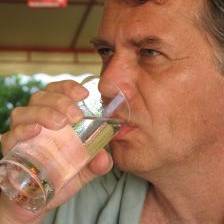 Water bills will fall over the next five years before inflation, industry regulator Ofwat said today.
The typical bill will drop by £3 a year to £340. Yet prices will still rise if the cost of living measure also rises (see the Water Bills guide).
The watchdog's final decision on prices for 2010-15 is less generous to consumers than the £14 before inflation cut first proposed in July.
But Ofwat said its decision would see prices around £34 a year or 10% lower on average than under plans submitted by water companies earlier this year.
The regulator's chief executive Regina Finn says: "Customers have told us that they want us to keep water and sewage charges flat while maintaining a safe, reliable supply of water. That's what we've delivered.
"There's more to this than just low bills, it's about what customers get for their money. We've scrutinised every pound in the companies' plans to make sure they deliver what customers want."
Since Ofwat's initial decision in July, water companies have had a chance to plead their own cases with the regulator for an easier settlement.
The industry argues it should be allowed to make a fair return to encourage the outside funds needed to spend on the network.
If the usually safe sector is forced to cut dividend returns - or even raise cash through rights issues - investors could be scared away and improvements to the network threatened, water companies have warned.
Steve Bloomfield of the union Unison said the freezing of water prices was welcome, but added: "Ofwat could have gone further by offering help to vulnerable people, who are already struggling to pay their bills.
"There is still a lot of local variation in charging. For example, in the south west region, which already has the highest charges in the country, those who don't have a meter could end up facing increases of about 30%.
"We are concerned that companies may look elsewhere to increase their profits. We don't want to see them making job and service cuts just to do that.
"We need to see stronger regulation by Ofwat of profits, companies' commitment to helping the environment, and investment in training of staff."
How to save
Unlike your energy or broadband supplier, you cannot switch water provider.
But many households can cut water bills by switching to a water meter, which means you only pay for the amount you use. Currently, most homes pay a fixed rate.
The rule of thumb is if there are more bedrooms in your home than people, it's worth considering a meter. And only switch if you're a low user. For example, if you're someone who takes showers rather than baths.

However, water meters are only free to fit in England, Wales and Northern Ireland. In Scotland, the fee to install one could outweigh any potential gain, even in the long term.
Research by MoneySavingExpert.com has found a four-bed home with three occupants whose provider is Thames Water could save around £48 a year from a typical £320 annual bill if they switched to a meter and used water sparingly.
If only two people lived in that home the saving is approximately £104 a year.
Additional reporting by Guy Anker
Further reading/key links
Cut costs: Water bills
Cheaper energy: Cheap Gas & Electricity