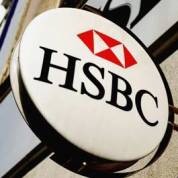 HSBC bank customers who've had cheques paid into their accounts over the past two weeks could face delays in their cash clearing due to the bad weather.
The problems – which affected different parts of the country at different times, depending on the conditions – also meant some cheques paid into other banks' accounts that went via HSBC may also have been held up.
HSBC has promised to refund charges it applies due to the delays if account holders get in touch, though it won't do so automatically. It charges up to £25 per bounced payment.
It will only refund charges levied by other banks or lenders due to late payments (eg, an MBNA credit card late payment that should have been taken from an HSBC current account that was rejected) as a result of these delays on a "case-by-case" basis.
The bank says many of its couriers were unable to deliver cheques to HSBC clearing houses due to the snow and ice.
Three working day promise
The bank will usually allow you to withdraw money or honour direct debits and standing orders on funds from a cheque on the third working day after it's been paid in.
This would mean you could draw cash on a Wednesday from a cheque paid in on a Monday.
Technically, it can take up to another three working days for the cheque to clear even though you have access on day three.
However, for every day a cheque is delayed by the weather, you will need to wait an extra day to have access to those funds.
So if you pay in the cash on a Monday and it is delayed by one day you'll only have access on a Thursday.
Further reading/Key links
Top deals: Best Bank Accounts
Reclaim: Bank Charges