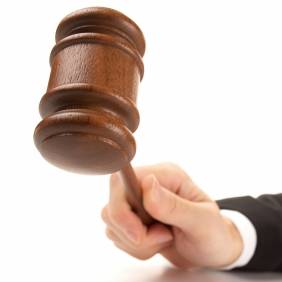 The Office of Fair Trading (OFT) is expected to announce next Tuesday whether it will continue the fight to help bank charges victims reclaim their cash, following its Supreme Court defeat last month.
Exchequer Secretary to the Treasury SarahMcCarthy-Fry said this week that the OFT will reveal its decision on 22 December.
MoneySavingExpert.com is urging the OFT to continue the charge after we received advice from a top legal QC on the matter. Our belief is there is a new blockbuster argument under the Consumer Credit Act which was never raised in the original test case (see the Bank charges round two MSE News story).
McCarthy-Fry was responding to a House of Commons question from Lib Dem MP Alistair Carmichael, over whether the Government will ensure "fairness in the contractual relationship between banks and customers".
McCarthy-Fry said: "The Office of Fair Trading is still considering that judgment in detail, and on 22 December, it intends to make an announcement about what further action will be taken.
"Our position is very clear: we want to see a fairer and more transparent system of charges, and we are working very closely with the OFT to achieve that."
However, the OFT would not confirm the announcement time, only saying it will be made in December.
As things stand, without further action, most consumers hit with charges cannot reclaim their cash.
The banks defeated the OFT last month, after the Supreme Court ruled fairness rules do not apply to bank charges.
The upshot is that the watchdog cannot determine whether bank charges for exceeding your overdraft limit are indeed unfair, as things stand. It had provisionally stated they are unjust.
However, the Court said further legal avenues were open for the OFT to challenge that ruling.
The Government said in last month's Pre Budget Report that it wants banks and building societies to ensure future charges are fair.
If current account providers do not ensure this, Whitehall has promised action (see the Bank charges pledge MSE News story).
Further reading/Key links
Fight back: Bank Charges