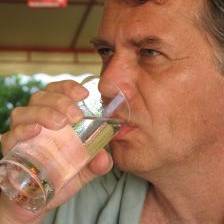 Introducing water meters is the most effective way of making people use less water, according to a report published today.
The current charging system for water services is creaking at the seams, the study found as there is little incentive to conserve water (see the Water Bills guide).
The report, commissioned by the Department for Environment, Food and Rural Affairs (Defra), says around 35% of households use a meter which means they only pay for what they use.
Most other homes pay a set rate, known as the rateable value (RV), based on their type of property and where they live.
Many households can switch to a meter now and many could save cash by doing so (see below).
"The RV system is out of date and does not target efficiently those who need help nor does it provide customers with an incentive to save water," the report says.
The review team recommended that the future charging system should generally be based on the volume of water used and therefore on a metered system.
The report adds: "It is the charging approach most likely to encourage customers to use water efficiently and will best support the development of a sustainable water supply."
Resources under pressure
It is not recommending universal, compulsory metering, but says there could be "area wide" schemes. It thinks there could be 80% metering in England by 2020, if its approach was adopted.
An Environment Agency spokesman says: "Widespread water metering implemented by water companies, including safeguards to protect vulnerable groups, would provide a fairer charging system and is vital to help reduce water consumption and avert future severe shortages.
"Research has shown that households with a water meter use between 10% and 15% less water than those without.
"The UK is one of the few developed countries that have low levels of metering; currently only one third of households in England and Wales are metered.
"Water resources are already under pressure in many parts of England, with some 25 million people living in areas where there is less water available per person than Spain or Morocco."
Environment Minister Huw Irranca-Davies says: "I welcome the publication of the excellent report. We will consider the recommendations carefully ahead of a full public consultation."
How to save cash on water
Many households can cut water bills by switching to a water meter now, which means you only pay for the amount you use.
Unlike your energy or broadband supplier, you cannot switch water provider.
The rule of thumb is if there are more bedrooms in your home than people, it's worth considering a meter. And only switch if you're a low user. For example, if you're someone who takes showers rather than baths.

However, water meters are only free to fit in England, Wales and Northern Ireland. In Scotland, the fee to install one could outweigh any potential gain, even in the long term.
Research by MoneySavingExpert.com has found a four-bed home with three occupants whose provider is Thames Water could save around £48 a year from a typical £320 annual bill if they switched to a meter and used water sparingly.
If only two people lived in that home the saving is approximately £104 a year.
Additional reporting by the Press Association
Further reading/key links
Cut costs: Water bills
Cheaper energy: Cheap Gas & Electricity