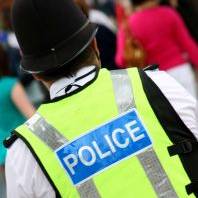 More than 1,200 scam websites targeting Christmas shoppers were shut down today in an unprecedented online raid.
Experts at Scotland Yard's e-crime unit targeted hundreds of websites run by fraudsters in Asia hiding behind British domain names (see the ID Protection guide).
The websites offered discount designer goods including clothing and jewellery, but police said customers either received counterfeits or nothing at all.
A Metropolitan Police spokesman says 1,219 scam websites were closed by investigators working under the code name Operation Papworth.
He adds the sites offered items including trendy Ugg boots and GHD hair straighteners as well as jewellery from Tiffany & Co and Links of London.
The operation was co-ordinated with a company called Nominet which registers .co.uk website addresses, though no arrests have been made.
Millions made
The scam websites are believed to have made millions of pounds for the gangs operating them.
Detective Superintendent Charlie McMurdie, head of the Police Central e-crime Unit (PCeU), says: "Fraudsters target the victim's desire to buy designer goods at reduced prices, particularly at this time of year.
"The risk begins when your desire to purchase blinds your judgment or leads you to illegal websites. If it looks too good to be true, it probably is."
Police said those duped by the scam could also be at risk of having their identities stolen or misused.
Shut down
Lesley Cowley, chief executive of Nominet, says: "We received clear instructions from the PCeU to take down the .co.uk domain names, which have been under investigation for criminal activity.
"We worked closely with the police and our registrars to quickly carry out the instruction to shut down access to these sites."
Police intelligence revealed that the majority of the fraudulent sites were registered from Asia, despite their UK domain names.
This made it difficult for victims to complain about poor quality, counterfeited items or goods not received.
The PCeU is now working with Nominet and other leading domain name registrars to prevent the future fraudulent registration of sites using false or misleading details.
Further reading/Key links
Avoid email scams: What is Phishing?
Get ID protected guide: Do it for free
Protect your computer: Free Anti-virus software