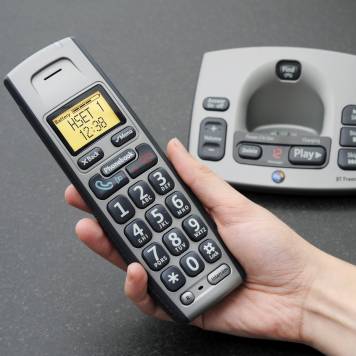 O2 mobile phone customers will qualify for one of the cheapest home phone and broadband packages in March.
Many of the network's 21 million mobile users will be eligible for a landline and internet access for £17 a month with no connection fee, in around six weeks. This is when the company will launch its first home phone product to add to its broadband range.
The deal would be the cheapest bundled package, beating the next best by around £1.50 a month, based on existing prices.
However, you can pay even less at present by getting your landline and broadband from separate providers (see the Home Phones and Broadband guides).
Before applying, check the latest offers as providers are constantly vying for the top spot so no-one knows what will happen over the next six weeks.
You'll also need to live within O2's broadband network to get its lowest price.
If eligible, you'll get inclusive evening and weekend calls to landlines plus unlimited internet use (with a reasonable 8MB speed).
If not an O2 mobile customer you'll pay an additional £5 a month, while more expensive packages are available offering higher broadband speeds and more inclusive landline calls (full details in O2 link, right).
Further reading/Key links
Cut costs: Home Phones, Broadband