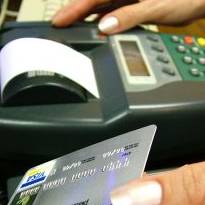 Capital One will nearly double the interest rates it charges some credit card customers this spring.
The move is symptomatic of lenders increasingly upping rates for millions of those already in hardship, which can add hundreds to annual costs.
The card giant has imposed rate hikes of up to seven and a half percentage points. Some borrowers have reported their annual interest rate will jump from 34.9% to 39.9%, others from 12.9% to 17.9%, others from 8% to 15.3%.
The latter hike would add around £150 to annual interest payments, assuming a constant £2,000 balance. That jumps to £365 on a £5,000 debt.
The rises will come into force in March and April despite no change in the Bank of England Base Rate for almost a year.
Capital One says it is "increasing interest rates for only a small percentage of customers across our range of cards" but does not state who the rate jack applies to.
Card firms tend to hike rates for borrowers with patchy credit scores.
A Capital One spokeswoman adds: "The economic environment has changed dramatically and we must adjust rates to account appropriately for the increased risk of lending to consumers in an economic downturn."
Reject rate jacking
You have a right to reject such rate rises.
Wendy Alcock, MoneySavingExpert.com money analyst, explains: "Cardholders unwilling to accept the hikes can choose to remain on their existing rate but without being able to spend on the card any more."
The interest rates charged on credit cards have been steadily increasing during the past year, as providers factor in the increased risk of customers defaulting on their debt.
The average rate charged on a credit card had reached 16.25% by the end of December, up from 15.58% 12 months earlier, and the highest figure since October 2006.
The UK Cards Association estimates 6.4 million credit card customers had the interest rate they are charged increased between January and October last year.
Additional reporting by the Press Association.
Further reading/Key Links
Rate hikes: Reject Rate Jacking
Cut credit card debt: Best balance transfers