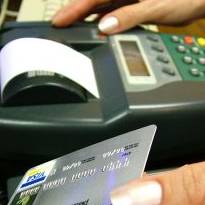 The Government has described some credit card charges as "dark", following today's crackdown on stealth fees that could save consumers up to £500 million a year.
Consumer Affairs Minister Kevin Brennan also warned plastic providers it will keep a close eye on firms that look to recoup the lost revenue via "underhand" means.
Prime Minister Gordon Brown this morning revealed a raft of measures such as a change to the way payments are allocated, curbing lenders' ability to hike your credit limit and your interest rate (see the Credit card crack down MSE News story). They will apply to credit and store cards.
One of the biggest money spinners for card providers is that most use your repayments, if you don't clear the full balance, to help clear cheap debt (such as a 0% balance transfer) first. This leaves more expensive debt (such as regular spending at typical 15% rates) trapped, accruing interest at a rate of knots.
'A swizz'
Brennan told MoneySavingExpert.com after the announcement: "From responses from the public to our consultation, people found they were not aware of some of the darker practices like the order of payments that are buried in the small print and they felt it was a swizz."
When the moves are implemented later this year, lenders must apply repayments to clear your most expensive debt first. The Government estimates this change, plus the other measures, will save consumers £300 million a year. Nationwide Building Society says the figure could be up to £500 million.
There are fears lenders will seek to recoup charges via new fees, but Brennan warns: "We will be watching very carefully on new charges. They must be transparent and we will make sure they are not trying anything underhand."
Fight from lenders
He also revealed that card companies put up a fight against the moves, adding: "It was a tough negotiation. I don't think they wanted to go as far as we have pushed them but the public were very unhappy and businesses should be keeping customers happy.
"Credit card companies eventually realised they had to come to an agreement with us.
"This has come about because consumers have become more aware and complaints have shot up which has brought it to the top of the agenda."
Further reading/Key Links
How to get help: Debt problems
Cut credit card debt: Best balance transfers