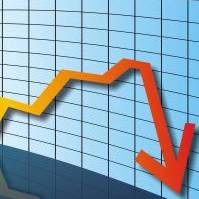 Chancellor Alistair Darling gained a pre-Budget boost today after a sharper than expected fall in inflation in February.
Official figures showed a fall in the Consumer Prices Index (CPI) benchmark to 3% from a 14-month high of 3.5% in January, as prices rose by less than a year ago.
The Retail Prices Index, which also includes housing costs, remained steady at 3.7%.
The CPI fall will also soothe concerns over the recent inflation spike lingering longer than expected and building pressure at the Bank of England for rate hikes.
Many experts now forecast borrowing costs on hold at their current 0.5% record low until the end of the year, helping to shore up a fragile economic recovery.
Jonathan Loynes, chief European economist at Capital Economics, says price pressures in the UK economy "remain encouragingly subdued".
David Kern, chief economist at the British Chambers of Commerce, warns: "The economy remains weak, businesses are still facing serious pressures, and it would be wrong for the Monetary Policy Committee to contemplate early interest rate rises."
Pound suffers
The pound dropped below 1.50 against the dollar soon after the figures as markets weighed up the still-distant prospect of rising rates.
The Office for National Statistics (ONS) says inflation was dragged down by smaller price rises for items such as petrol, household goods and food than a year earlier, while average gas bills fell.
Factors such as the VAT cut - and subsequent return to 17.5% in January - have introduced volatility into the monthly figures, as well as the desperate measures undertaken by firms to survive the worst of the recession last year.
Howard Archer, economist at IHS Global Insight, says: "It is likely that many retailers put prices up less this February than a year ago following the ending of the post-Christmas clearance sales as there was less sharp and extensive discounting in the sales in the first place."
Further reading/Key links
Best rates: Top Savings
Mortgage rate-busting: Cheap Mortgage Finding