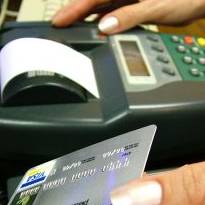 Virgin Money has launched a credit card offering 0% interest on purchases and balance transfers for a year.
The Virgin Credit Card Exclusive is only available for two weeks via price comparison site Moneysupermarket.com (see the 0% Balance Transfers And Purchases guide).
While there's no interest to pay on shifted debt or purchases, there is a fee of 2.98% of any balance transferred.
After a year, the annual rate charged is 18.9% on spending and 21.9% on balance transfers, which is a high APR, so ensure you shift debt after a year if not paid off.
No MBNA balance transfers
As the card is run by MBNA, you cannot transfer a debt from another plastic run by the same group.
A Virgin spokesman says the initial two-week window is a trial, and the card could eventually launch on the Virgin website if it proves popular.
It breaks the GOLDEN rule
Crucially, this card allows borrowers to break the golden rule of not spending if you've completed a balance transfer (see the Best Balance Transfers guide).
Most major card providers, other than Nationwide, apply your payments to the cheap debt first (eg, a balance transfer), meaning more expensive debt (eg, spending) is trapped, accruing interest at a rate of knots.
Card providers often tempt you to spend on a balance transfer card by offering a shorter 0% promotion on spending, but this should be avoided.
For instance, the Virgin Credit Card, its longstanding plastic, offers 0% on balance transfers for 16 months and 0% on purchases for three months.
This means any spending, even in the first three months, will eventually revert to the standard 16.6% rate, which will become trapped behind any transferred balance.
But on its new deal offering 0% for a year on transfers and spending, this is not an issue, unless you draw cash, though this should be avoided on any credit card as rates are high.
Further reading/Key Links
Top cards: 0% Balance Transfers And Purchases, Best Balance Transfers