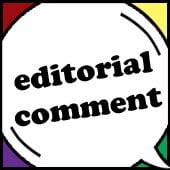 Tomorrow is election D-Day. It's not just about the economy and taxation. How you vote affects services like health, education, street cleaning, the environment, policing & more ...
Politicians aren't as bad as you think ... vote for someone
You don't often hear this, but even after all the scandals, having met and co-operated with politicians of all parties in recent times, I believe most are decent people of conscience who want to improve others' lots.

So while it's easy to denigrate and deride, if we don't vote, what right do we have to complain? If you desperately feel the need to protest against them, register your distaste by turning up and spoiling your ballot. It's a far stronger message than not voting (see re-open nominations blog).