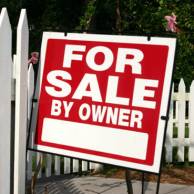 The number of people who had their home repossessed fell in the first three months of 2010 to a two-year low.
Around 9,800 homeowners lost their properties in that period, down from 10,600 in the previous quarter. They have not been lower since the first three months of 2008 when 8,500 homes were taken (see the Mortgage Arrears guide).
Repossessions have fallen 26% since the first quarter of 2009, when 13,200 homes were taken.
The Council of Mortgage Lenders (CML) data shows that the proportion of mortgages in arrears also fell.
The number was down from 196,400 at the end of the final quarter of 2009 to 186,300 at the end of March this year.
The CML attributes the drop low interest rates and relatively stable employment, enabling homeowners to keep up with repayments.
Future risks
However, there is a risk that if interest rates rise or there is a spike in unemployment some households, who are just about coping, could tip over the edge.
CML had previously forecast that 53,000 people would lose their homes this year, but expects to revise this "pessimistic" figure in the summer.
Charities Shelter and Citizens Advice, together with the CML, have written to new Chancellor George Osborne to encourage him to make a clear commitment in his first Budget to extend support for borrowers in financial difficulty.
Campbell Robb, Shelter chief executive, says: "Hundreds of thousands of homeowners desperately need the new Government to continue the help that enables them to keep their home.
"Yet current support schemes in place are set to wind up at the end of the year could be pulled at any time."
If you are struggling with mortgage payments, talk to your lender and visit a debt charity such as Citizens Advice if you're struggling badly (see the Mortgage Arrears guide).
Further reading/Key links
Prevent repossession: Debt Help, Mortgage Arrears Help
Cut mortgage costs : Cheap Mortgage Finding