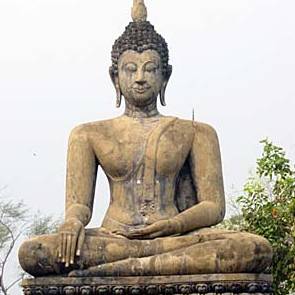 Tens of thousands of travellers booked to fly to Thailand have been advised to stay at home, while many stuck there are desperate to get back following political unrest.
The Foreign and Commonwealth Office (FCO) has advised, since 27 April, not to travel to Thailand unless essential, which has left holiday plans in ruin (See the Cheap Package Holiday guide).
This is a Q&A guide on your travel rights if you cannot go or need to rush home.
What if you've yet to travel to Thailand (on a package holiday)?
Contact your tour operator. It is not legally obliged to make any concession when the FCO advises not to travel to a country.

However, under the Association of British Travel Agent's code of conduct, you should be offered the chance to defer your trip, choose an alternative holiday or have a full refund. If the operator offers an alternative trip you don't want, you should get a full refund (see the ABTA website for details).

Here's what the major tour operators are saying for now, though any amnesties may be extended if the situation fails to improve:
What if you've yet to travel to Thailand (on a DIY holiday)?
Contact your airline to get a refund or alternative trip if you don't want to travel (see the Cheap Flights guide).
British Airways, for example, will allow you to rebook for travel due to start by 10 May for now. You use the full value of the ticket towards travel to any destination until 30 June.
If Thailand is your stopover hub, you can continue to your final destination, subject to seat availability on the second leg.
What if you've got an unused hotel booking (DIY holidays)?
If unable to travel, ask for a refund from the provider. If unsuccessful, see the travel insurance section below.
Will your travel insurance cover you?
Policies vary by insurer, so check with your provider (see the Travel Insurance guide).
If you don't travel. The Association of British Insurers (ABI) says some policies cover cancellation costs due FCO advice, and others don't, so check. But if you booked travel or insurance since the FCO warning, it is unlikely you'll be covered.


If you travel. If against FCO advice, your policy may become invalid, so check. If you say travel is essential, say if visiting a sick relative, if you contact your travel insurer, they may cover you.
What if you're in Thailand and want to come back early?
If on a package. Abta says contact your tour operator which may arrange for you to come home free of charge and may refund any unused portion.


If on a DIY holiday. ask your airline if it can take you home early. BA says it will allow passengers to come home, free of charge, on the next available flight. If you leave your hotel before your booked stay is over, ask for a refund. If unsuccessful, try to claim on insurance, as long as you left the UK before 27 April, when the FCO advice was issued.


Is travel insurance still valid? The ABI says it should be unaffected for everyday claims (such as theft, medical costs) if you travelled before 27 April. If you're claiming for something as a result of the unrest check with your insurer, as some policies may not cover you.

Your policy is likely to be invalid if you travelled on 27 April or after, unless travel is essential, so check with your insurer.
Keep checking the Foreign Office Thailand travel advice for up-to-date information.
Further reading / Key links
Make them play fair: Consumer Rights, Section 75 Refunds
Travel for less: Cheap Flights, Budget Airline Fee-Fighting, Cheap Trains