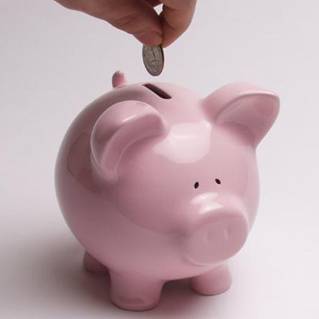 Cash Isa providers will finally have to display the interest rate paid on statements, while they must also speed up transfer times when savers switch accounts.
The Office of Fair Trading (OFT) announced the crackdown today following a 'super complaint' from lobby group Consumer Focus over the state of the cash Isa market, where 17.5 million consumers have £143 billion saved (see the Cash Isas and Isa Transfers guides).
Although the OFT applied pressure, the moves are voluntary.
But as a result, consumers could still lose interest when switching accounts as bank and building societies say they will only pay interest two days after Isa funds are received from the oldprovider, down from the current five day lag.
The OFT, however, argues consumers should receive interest throughout the entire switching process, adding "we do not believe this (the two-day lag) is sufficient".
It wants the FSA to consider taking action if providers do not apply interest immediately given, it says, some already do so voluntarily.
Here is what has been agreed:
Cash Isa providers must clearly publish existing interest rates on statements. Around 15% of customers currently receive statements that include their rate, but from early 2012, all statements must include this.


Providers must also complete transfers between accounts within 15 working days rather than the current 23 working day maximum. This will come into effect from 31 December 2010 and follows countless consumer complaints about delays. The Financial Ombudsman Service says most complaints about delays are upheld in the consumer's favour.


Interest must be paid by the new provider within two days of receiving funds, from 31 December this year, down from the current five-day lag.


If delays occur, consumers should be compensated so they are in the same position had all gone to plan.


HM Revenue & Customs and the Financial Services Authority (FSA) should change their guidance to reflect the revised guidelines, while the FSA should take action if providers fail to adhere to the new rules. The FSA says: "We will read the report with interest."

Transparency victory
The compulsory savings rate publication is a partial victory for MoneySavingExpert.com's campaign to ensure rates are clearly displayed on statements to help consumers know exactly how hard their money is working for them.
Last year, we sent over 31,000 e-signatures to Downing Street asking for saving rates to be more transparent (see the Thousands Demand Banks Come Clean news story).
However, the transparency move does not apply to non-Isa savings accounts, while it will only come into force on Isas in 18 months.
However, the OFT did not agree with Consumer Focus's other chief gripe that introductory bonus rates are causing harm to consumers.
The OFT says the existence of such rates are clear, and consumers are usually informed when introductory bonus rates end.
'Clearer information'
Wendy Alcock, MoneySavingExpert.com money analyst, says: "This is great news for savers, many earning pitiful interest, who need much clearer information on their accounts.
"Yet we've campaigned for even more: a full savings summary box on all types of account statements listing the current rate, bonus rate (and when it ends), withdrawal penalties and any institutions the account is linked to for the Financial Services Compensation Scheme - if it's covered at all.
"Even for savvy savers who can plot a path through the intricate information, the process of transferring between cash Isas to increase your rate is a nightmare, so it's to be hoped the OFT's intervention will mark a change of tide for transfers, making them far smoother."
Clive Maxwell, from the OFT, says: "While there is often strong competition between providers to win new savings, the transfer of cash Isas is taking too long and there is not enough transparency over interest rates.
"The voluntary changes announced today will give consumers a fairer deal and drive stronger competition."
Further reading/Key links
Top deals: Cash Isas, Isa Transfers