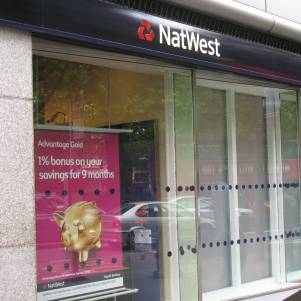 RBS has launched a 14-point charter in attempt to re-build customer trust. The charter, which includes its Natwest subsidiary, has been devised to boost and restore faith in customer service lost in recent years.
Among the changes the charter promises longer branch opening hours and aims to see the majority of customers who enter within five minutes.
It says that more than 800 branches will open on Saturdays and promises staff will not increase credit limits for already-struggling card-holders.
It also pledges early morning and late night opening for 200 of its busiest branches; to remain open for business if it is the last bank in a town; and 24/7 telephone banking from UK-based call centres.
It is hoping to provide a good enough service for customers to give at least a 90% friendliness and helpful rating.
The charter comes after the opinions of around 30,000 customers were heard. The progress will be monitored by customers annually and the results made transparent in an independent audit by Deloittes, published every six months.
Brian Hartzer, chief executive of RBS and NatWest, stressed that they wanted to change after "a colossal wake-up call"
He says: "We had a searing experience as a business and are thankful we were rescued."
Consumer watchdog Which? says the charter is a step in the right direction but has urged RBS to adopt its Future Banking Commission recommendations.
Peter Vicary-Smith says: "While RBS's Customer Charter is a positive step to improve performance for consumers, banks must implement the recommendations of the Future of Banking Commission to resolve the fundamental problems in the sector."
Further reading/Key links
Find a Best Buy Account: Best Bank Accounts
How to complain when things go wrong:Your Financial Rights