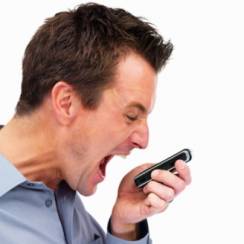 You can usually cancel a mobile contract shortly after signing up, if reception is poor, but over half of consumers are not told this, a study has revealed.
All major mobile providers, other than Orange, allow you to cancel shortly after buying a mobile contract from a store if you struggle to get service, the investigation by the Communications Consumer Panel (CCP) found.
Other than Three, which has no cancellation time limit, these concessions do not extend to reception problems if you move home after the grace period and get no service (see the Cheap Mobiles guide).
Those who fail to exercise their rights could be locked into a useless contract for up to three years. The CCP wants a minimum 14-day cancellation period applied industry-wide.
Yet when researchers mystery shopped the various mobile operators and third-party sellers, they found many failed to give accurate information on your rights.
The firms that scored worst, according to the CCP, for information are Three and Phones 4u, while O2 performed best. Overall, 56% of people buying a mobile phone contract in-store do not receive accurate information about cancellation policies.
If you buy a handset without a contract online or by phone, you can cancel within seven days, by law, for any reason. If you sign up to a contract, in the same way, that begins within seven working days, your legal cancellation rights end when the service starts.
Here are your mobile cancellation rights and whether firms give accurate info on them:
Mobile phone cancellation rights

Cancellation limit after purchase
Return reasons allowed
% given correct info
3
Any time
Coverage only
4%
O2
14 days
Any
79%
Orange
No return allowed
n/a
32%
Tesco
14 days
Any
71%
T-Mobile
7 days
Coverage only
68%
Virgin
28 days
Any
70%
Vodafone
7 days
Coverage only
58%
Carphone Warehouse
(i)
(i)
56%
Phones 4u
(i)
(i)
4%
Industry average
n/a
n/a
56%

Source: Communications Consumer Panel.

(i) Third-party seller rules vary depending on network chosen.
Panel chair Anna Bradley says: "Consumers have a right to get accurate and consistent information at the point of sale when they ask legitimate questions about coverage and cancellation policies.
"Staff often struggle with so many different company policies and communicate them inaccurately to customers.
"We are calling for an across-the-board minimum 14 days to cancel contracts where consumers have coverage problems. People must be given enough time to test coverage in the places where they want to use their phone."
Further reading/Key links
Slash mobile costs: Cheap Mobiles
Sell old mobiles: Sell Old Mobiles
iPhone guide: Cheap iPhones