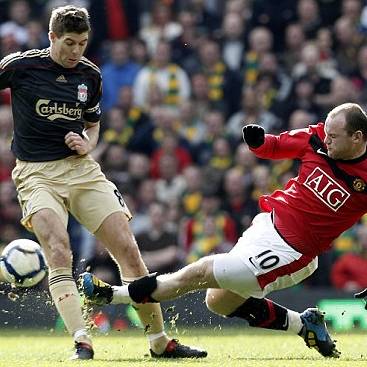 The cost of watching live Premier League football for armchair fans was slashed to just £6.99 a month today after BT announced prices for viewing Sky Sports.
But instead of going toe-to-toe with BT in a price war, Sky owner BSkyB wrong-footed the market today by increasing prices for its sports customers who access Sky Sports directly from the satellite TV provider from September (see the BT to show Premier League MSE News story).
It is adding £3 a month to packages that include the main sports channels, a move which triggers higher charges for wholesale customers such as BT.
The wholesale charge is the price BT pays Sky for being able to sell the satellite firm's channels to its customers (see the Cheap Digital TV guide).
BT prices
BT's broadband television service BT Vision is offering Sky Sports 1 and Sky Sports 2 for £16.99 a month on a one-month contract or £11.99 a month on a two-year term from August.
If you just want one of the Sky Sports channels it's £11.99 a month on a one-month contract or £6.99 a month if you commit for two years.
If you opt for any Sky Sports package, you'll also get ESPN, which also shows a number of live Premier League games.
The new football season kick off on 14 August.
Sky prices
Sky Sports 1 and 2, via Sky, costs £18 per month now (rising to £21), though you also get Sky Sports 3 and 4 for the same price, which are not available via BT.
ESPN, via Sky, costs an additional £9 per month, which is also the price of Sky Sports 1 or 2 on its own.
Sky tends to put the top sporting events on Sky Sports 1 or 2.
Set-up costs
The prices are in addition to set-up costs which can vary massively depending the level of service you want and number of additional channels.
Services such as an HD box or movie channels will attract far higher prices.
You cannot yet get Sky Sports in HD on BT.
BT commitment
BT is able to offer Sky Sports after communications watchdog Ofcom ruled that BSkyB must sell its premium sports content to rivals at lower prices.
Yet due to a quirk in the wholesale pricing mechanism set out in Ofcom's ruling, today's price rise from BSkyB means the wholesale cost of both channels rises from £17.14 to £19.07 a month, close to the level from which Ofcom brought them down.
BSkyB says its price hike reflects increased investment in Sky Sports following the start of a new broadcast contract with the Premier League.
However, the increase is likely to mean that BT suffers a loss on providing its sports coverage. Nevertheless, BT says it is committed to maintaining the prices announced today.
What BT / Sky say
BT Retail chief executive Gavin Patterson says: "We expect that entry prices as low as £6.99 will welcome in a huge number of extra customers who'd love to enjoy these channels, but thought they were too expensive.
"A more competitive market will ensure customers continue to get the best sport for the sharpest prices and this opening of the market will be in the best interests of customers."
Mike Darcey, Sky chief operating officer, says: "BT will make a big noise about a couple of channels but they may find that customers value a much wider choice of viewing.
"With Sky, customers can enjoy the full set of five Sky Sports channels, the best choice of HD viewing and dozens of other high-quality channels.
"Customers are smart enough to look behind the headlines and compare quality and value across the full bundle of services."
Additional reporting by the Press Association.
Further reading/Key Links
Watch the Premier League for less: Cheapest Football On TV
Cut-price internet: Cheap Broadband
Cut TV costs: Cheap Digital TV