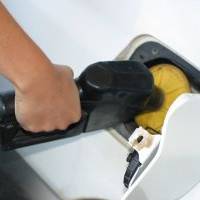 Supermarkets have cut the cost of filling your car at their forecourts, taking up to 2p off a litre of fuel.
Asda, Sainsbury's and Tesco today announced reductions to their unleaded petrol prices of up to 1p per litre and diesel by up to 2p per litre. Asda's cut comes into effect tomorrow.
Sainsbury's is only reducing prices in certain areas, which it did not specify (see the Cheap Petrol & Diesel guide).
Tesco offers a further 5p off petrol when shoppers spend over £50 in store, or on groceries at Tesco.com, before 18 July.
Morrisons was the first to announce its price drop, on Wednesday, which saw diesel down by 2p and unleaded petrol down by 1p.
However, those reductions won't necessarily make supermarkets the cheapest place to fill your motor, so do a comparison on Petrolprices.com to find the best forecourt.
Average petrol prices differ nationwide, with the most expensive in London, at 119.5p a litre for unleaded, and the lowest in Yorkshire and Humberside at 117.2, according to Petrolprices.com.
How to slash fuel costs
Joint MoneySavingExpert.com/RAC research has found you could cut fuel bills by up to 60% by following some simple steps.
That equates to a £1,500 a year saving for a household that spends £2,500 a year on petrol or diesel.
Here are our tips for drivers:
Look for cheap petrol promotions, particularly in supermarkets. The Cheap Petrol & Diesel guide is updated when promotions are announced.
Use Petrolprices.com to find the cheapest local filling station.
Accelerate and brake gently.
Turn off the air conditioning.
Keep your car aerodynamic by ensuring it is clean and free of its roofrack, unless in use.
Keep tyres properly inflated.
De-clutter your car to make it lighter.
Further reading/Key links
Drive down fuel costs: Cheap Petrol & Diesel
Find cheap filling stations: PetrolPrices.com