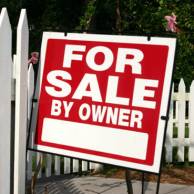 Fewer people are expected to lose their homes this year after mortgage lenders today reported a decline in repossessions in the three months to June.
A total of 9,400 homes were repossessed during the second quarter of 2010, down 400 from the previous three months, and 2,400 below the figure during the same period in 2009, according to the Council of Mortgage Lenders (CML).
The figure led the CML to revise its forecast for total repossessions in 2010 (see the Mortgage Arrears and Redundancy Help guides).
It now predicts 39,000 repossessions for the year, compared with November's estimate of 53,000, and the 47,700 reported in 2009.
However, politicians warn those stats don't tell the whole story as they say many have been forced to sell before repossession.
The CML says the number of mortgage holders behind on payments also fell. At the end of June there were 178,200 loans in arrears of 2.5% or more of their mortgage balance.
This was 5% lower than at the end of March, and 17% lower than a year earlier.
The CML is now expecting 175,000 mortgages to end the year 2.5% or more in arrears, compared with the previous forecast of 205,000.
Low interest rates, increased lender forbearance and the introduction of Government schemes to help people who struggling with payments have all helped.
Warning – we're not out of the woods
But the CML warns any hike in interest rates and a rise in unemployment could put borrowers in a precarious position, and urges the coalition government to maintain support for homeowners.
CML director-general Michael Coogan says: "While we don't want to cry wolf, it seems obvious the ongoing prognosis for arrears and possessions is far from all-clear.
"We hope the coalition government will not risk undermining the chances of extending the welcome trends by removing support mechanisms that work."
A total of 980 families had so far completed the Mortgage Rescue Scheme, under which vulnerable households who are facing repossession can sell some or all of their home to a social landlord and rent it back.
'Stats not reliable'
The CML's optimistic figures are tempered by warnings from the Government that more people are being forced to sell their home before court action is taken against them.
Research from the Centre of Housing Policy at the University of York shows financial difficulties, often triggered by a relationship breakdown and other loans secured on the property, are forcing home owners to sell.
Communities Secretary Eric Pickles consequently warns that while the CML forecasts are welcome, many more homeowners had lost their home than are shown in its repossession statistics.
Following CML's announcement, homelessness charity Shelter urged the Government to keep funding for debt advice services in the forthcoming Comprehensive Spending Review.
Shelter director Kay Boycott says: "Even though repossessions have dropped slightly over the last year we must not forget they are still exceptionally high, with thousands of families going through the nightmare of losing their home."
Court repos down
The Ministry of Justice also released figures today which showed a fall in the number of repossession orders made by courts in England and Wales.
A total of 17,774 mortgage repossession claims were issued in the second quarter of 2010, on a seasonally adjusted basis, 5% lower than the previous quarter, and 30% lower than the same period in 2009.
This led to 13,389 repossession orders being made, 7% fewer than in the first quarter of 2010 and 29% lower than in the second quarter of 2009.
The numbers of mortgage repossession claims issued and claims leading to orders made have been on a downward trend since the first quarter of 2008, the Ministry of Justice said.
The continuing fall is likely to be driven in part by the introduction of the pre-action protocol in November 2008, under which courts can grant a repossession order only if all other measures to keep someone in their home have failed.
Ed Stansfield, chief property economist at Capital Economics, says: "Mortgage arrears and possessions continued to improve in the second quarter of the year.
"But with tax increases and public sector spending cuts set to intensify the pressure on household incomes and trigger fresh rises in unemployment, it is too early to conclude that we are out of the woods yet."
Further reading/Key links
Mortgage cost-cutting guides: The Remortgage Guide, First-time Mortgage Guide, Cheap Mortgage Finding, Ditch My Fix?
Get help: Mortgage Arrears, Redundancy help