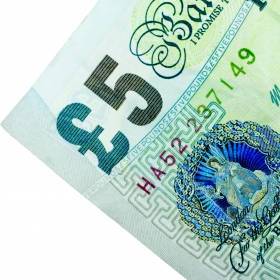 More than four in ten cashback site users have not received payment after shopping online, a study claims.
Some 41% had made a complaint to a website about not receiving their monetary reward, research firm Consumer Intelligence reveals.
Meanwhile, 37% of those who complained say they never received a rebate (see the Top Cashback Sites, Cheap Online Shopping guides).
Cashback site users earn money by clicking to their chosen retailer via the cashback web page. If everything goes smoothly, the retailer pays the cashback site commission, which it shares with you.
Archna Luthra, MoneySavingExpert.com consumer products analyst, says: "Cashback should be seen as an added bonus, rather than a core part of the decision for getting a product.
"Never count the cash as yours until it's in your bank account as things can, and do, go wrong."
Ian Hughes, from Consumer Intelligence, says: "Our research indicates some teething problems that need to be addressed if consumer confidence is to grow and the awareness of these sites is to be converted into purchases."
How to complain
If you don't receive notification of your cashback within a few days on your online account, write to the site via the official missing cashback link on its website.
For instance, on Topcashback.co.uk, you'll find this in the 'enquiries' tab in your online account, under the 'cashback claims' link.
You will normally need to enter details of what you bought, when you bought it and how much you paid.
Bear in mind it can take a few days for the transaction to register on your account after you make the purchase.
You'll often need to wait a couple of months between making the purchase and getting paid by the cashback site.
'Systems in place'
Adam Bullock, from Topcashback, says: "Cashback sites have developed a lot in the last 18 months to two years.
"Now there are a lot more systems in place which means there is a comeback process in place if things go wrong."
The findings reveal the most popular purchases via cashback websites are insurance products followed by entertainment items (tickets, CDs, DVDs), then clothing.
The most popular cashback website brands, according to the study, are Topcashback.co.uk and Quidco.com.
Further reading/Key links
Cut costs: Top Cashback Sites, Cheap Online Shopping