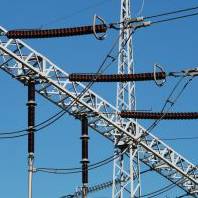 The Government's plans to radically shake-up the welfare system could see benefits for the elderly, including winter fuel allowances, cut drastically as Britain claws back from the recession.
More cuts are expected to be announced in the October comprehensive spending review, with the eligibility age for winter fuel benefits expected to rise from 60 to at least 66, in line with the recent rise in the state pension age (see the Five-Minute Benefits Check-Up guide).
New recipients of the winter fuel allowance could also lose out on £50 a year, whilst those already claiming could see their allowance slashed by £100 (see the Home & Energy Grants guide).
A 'fairer system'
Nick Clegg, Deputy Prime Minister, said on BBC Radio 4 today: "We are engaged as a government in a collective effort to get this right to both make savings to the welfare bill and to create a simpler, fairer welfare system that, above all, gets people into work."
Winter fuel payments were introduced by Labour in 1997 to help with the cost of keeping warm during the winter months. They currently cost the country around £2.7 billion annually.
The Conservative party's 2010 election manifesto vowed to protect the allowance, whilst the Liberal Democrats sought to raise the eligible age to 65. Their combined coalition agreement pledges to "protect key benefits for older people such as the winter fuel payment", but does not rule out reform.
'Dishonesty'
Labour MPs have today attacked the expected cuts, branding Prime Minister David Cameron 'dishonest' over benefit shake-ups.
Shadow Foreign Secretary David Miliband says: "Up and down Britain, pensioners rely on this benefit to get by. The payments Labour introduced mean many pensioners can heat their homes without worrying and fretting over the energy bill to come."
Dave Prentis, of trade union Unison, says cutting the winter fuel allowance would be "apalling", and that for many, this supplement saves lives.
He says: "Most elderly people need to have their heating on higher and for longer and that costs a lot of money.
"It is appalling to think that the frail and elderly will be left in the cold, because they are too frightened of running up bills they cannot afford to pay."
Additional reporting from Press Association.
Further reading/Key links
Cut the cost of heating your home: Home & Energy Grants, Cheap Gas & Electricity
Get all the cash you're entitled to: Five-Minute Benefits Check-Up